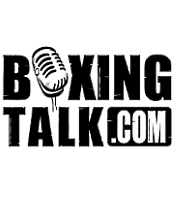 This Thursday May 18 the Huntington Townhouse in Huntington, Long Island hosts an exciting night of boxing action. In the main event hot up and coming super middleweight prospect  "Mean" Joe Greene (9-0 7 KOs) of Brooklyn, New York battles cagey veteran Derrick Graham (12-7-1 4 KOs) from Newark, New Jersey. The card will also feature competitive bouts featuring light heavyweight Marek Dombroski, bantamweight Angel Fret, and a special women's fight between Susan Warner and Kimberly Tomes.  
            "Mean" Joe Greene is probably one of the brightest young prospects in boxing. The undefeated super middleweight is a product of the Starrett City boxing Gym in East New York, which is steadily becoming a hotbed for breeding boxing's young stars.  Jaidon "The Don" Codrington, Curtis "Showtime" Stevens, Gary "Kid" Stark, former WBA welterweight champion Luis Collazo, and Dmitriy Salita are just some of the few young standout fighters that still train at Starrett City. Greene may have as good or even better credentials than some of the aforementioned prospects. He won the Golden Gloves in 2003 and 2004, the National Golden Gloves in 2004, for which he collected the Golden Boy award for the competition's best fighter, and he came within a hair of qualifying for the 2004 Olympic team, losing to eventual bronze medallist Andre Dirrell in the finals of the Olympic trials 16-13. Later, the Brooklyn native would also be honored with the 2004 Daily News Golden Gloves' Sugar Ray Robinson Award as the tournament's outstanding boxer. Greene started boxing when he was nine and he estimates that his amateur record is 180-4 with 100 knockouts. Don Turner, who worked with Evander Holyfield and Larry Holmes, also trains Greene. On May 18 Greene faces a very cagey opponent in Derrick Graham. Graham a native of Newark has been boxing since 1995 and has been in the ring with the likes of former undisputed junior middleweight champion Winky Wright, as well as contenders Alex Bunema and Ross Thompson. This is an interesting match-up of youth versus experience.  
  Promoters Frankie G and Ring Promotions have, for the fifth time, made this a charity dinner event.  Charity donations are going to be contributed to three very significant organizations, The Veterans from Northport Hospital, the Huntington Manor Fire Department, and the Veteran Boxing Association-Ring 8. For anyone who has been to a Ring Promotions event one thing is for sure: you will get your money's worth.  To Promoter Bob Duffy, a 20-year veteran of the sport, nothing is more important than to put on quality fights. This being their 18th show, Ring Promotions have built a very fan-friendly reputation.  "Brilliant matchmaking by Pete Brodsky is what makes our events stand out," states Duffy.  "No one wants to pay good money to see one-sided fights and first round blowouts.  We are committed to bring the fans an exciting night of action and the competitive fights that they deserve."  It is this attitude that has made Ring Promotions and Frankie G Productions events a success.  
This event is expected to have 8 exciting bouts. Prices for this event are $160 (VIP Ringside), which includes 2-hour cocktail party, cigars, and a seven-course meal served at your ringside table with all drinks included; $30 (General admission).  The Huntington Townhouse is located at 124 East Jericho Turnpike, Huntington Station in Long Island, NY.  VIP reception starts at 5:45pm, General admission doors open at 6:30pm.  For ticket information contact Frankie G (631) 673-3520, Bob Duffy (516) 313-2304, or Women Academy of Boxing (613) 334-4862.