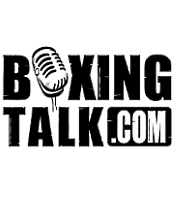 Joe Greene Jr. was born in the Far Rockaway section of Queens, New York on February 15, 1986. At age 6, Joe Greene Sr. first introduced the nuances of the sweet science to his son. An age where many children are playing with G.I. Joe action figures, this Joe was playing with mitts and gloves. Not the type of leather that is found on a little league ball field but the kind that are used at Gallagher's Gym on 10th Avenue in Jamaica, Queens. Since the day boxing and Joe became acquainted, it has been an on going relationship which has spanned nearly 15 years.
"Going to the gym is like breathing, it's like walking, and it's like eating. Its part of my life, its just second nature to me," said Greene.
This is how the soft spoken Greene described his daily routine. A regimen which consists of running, working out and staying grounded. Greene looks to add to his undefeated record when he takes on journeyman veteran Derrick Graham (12-7-1 4 KOs) from Newark, New Jersey. Greene who turned pro one month after his 19th birthday has amassed a record of 9-0 with 7 wins via KO. Greene will be the main attraction tonight at the Huntington Townhouse, in Long Island, New York. This will also be a step up in class for Greene as he will be fighting his first 8 round bout.
Greene hones his craft at the Starrett City boxing Gym in East New York. Starrett City is steadily becoming a hotbed for breeding some of New York City's young stars in the sports.  Most notably former WBA welterweight champion Luis Collazo trains at the Brooklyn gym. Also Starrett City is home to promising prospects Jaidon "The Don" Codrington, Curtis "Showtime" Stevens, Gary "Kid" Stark, and Dmitriy Salita. 
Greene in his own right as an amateur is arguably the more accomplished of the aforementioned prospects. He won the Golden Gloves in 2003 and 2004, the National Golden Gloves in 2004, for which he collected the Golden Boy award for the competition's best fighter, and he came within a hair of qualifying for the 2004 Olympic team, losing to eventual bronze medalist Andre Dirrell in the finals of the Olympic trials 16-13. Later, the Brooklyn native would also be honored with the 2004 Daily News Golden Gloves' Sugar Ray Robinson Award as the tournament's outstanding boxer. Greene started boxing when he was nine and he estimates that his amateur record is 180-4 with 100 knockouts.
"Being in a gym with a lot of talent, I think it brings out the best in everybody. We are very close and we all follow each others careers. We get good sparring, we give each other advise it's a great setting," stated Greene.
Greene says that despite his tremendous success in the amateurs that his decision to turn pro was based out of couple of things. One he felt that there was nothing left for him to accomplish. Also Greene feels his fighting style is much more suited for the pro ranks.
"The way I fight, I think from a very early age I had a pro style. I love fighting without head gear, no shirt, and the smaller gloves. It's easier to knock people out," said Greene.
Greene, who to this day is still trained by his father, said that his biggest ring asset is the intangible that all fighters must possess if they wish to succeed in boxing.
"I loved boxing from day one. I had the heart from day one also. If you don't have a fighting heart than you don't have anything. You can learn how to fight, but you can't teach heart, you need heart to get in that ring," stated Greene.
"All I had to do was learn how to fight. I had a fighter's heart before I ever went to any gym," said Greene.
The southpaw Greene who stands 5'9 feels that his best and most natural weight is as a middle weight. However, in his previous outings he has not made the 160 pound weight limit. Greene's manager Jack Stanton states that the reason his fighter has yet to tip the scales at 160 is because of lack of opposition. Greene is currently a promotional free agent, so in turn Stanton says that has made finding proper opponent for Greene at times difficult.
"Joe is a great prospect; he's got a ton of amateur experience. He just turned 20 and as far I am concerned he just has to mature as a fighter. There is no limit to his success," said Stanton.
This is the second consecutive match for Greene in his native New York. Greene was last time in action on March 16th against Brian Norman. Greene was a part of the supporting cast on the fast rising middleweight prospect John Duddy; headlined Madison Square Garden show. Greene earned a unanimous decision on this evening.
"If all goes according to plan there is no reason why Joe can't be back in the ring in June, July, and then September if he is healthy. At this point everything is one fight at a time. It's hard to predict at this stage because finding good opponents is tough. No one who is undefeated wants to fight Joe," said Stanton.
Greene who is making his 10th pro bout since turning pro in March of 2005 is on a busy pace. Stanton however feels that things will most likely slow down once; Greene begins fighting more 8 and eventually 10 round fights.
"I'm excited to be fighting home. I feel no pressure and I love fighting in front of my family and friends. I'm just ready to go out and put on a good show," said Greene.
This event is expected to have 8 exciting bouts. Prices for this event are $160 (VIP Ringside), which includes 2-hour cocktail party, cigars, and a seven-course meal served at your ringside table with all drinks included; $30 (General admission).  The Huntington Townhouse is located at 124 East Jericho Turnpike, Huntington Station in Long Island, NY.  VIP reception starts at 5:45pm, General admission doors open at 6:30pm.  For ticket information contact Frankie G (631) 673-3520, Bob Duffy (516) 313-2304, or Women Academy of Boxing (613) 334-4862.
Send questions and comments to: spjr21@yahoo.com