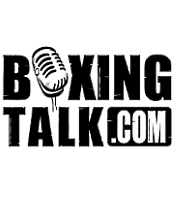 Edited Press Release:
Lee Meager will meet Liverpool's David Burke in a British lightweight eliminator as part of the Hennessy Sports Trailblazers bill on Saturday, July 9, 2005 at the Nottingham Arena. It will be the Meagher's man's first outing since, according to most ringsiders, he deserved to beat Danny Hunt for the English title last November, but did not get the referee's decision.  "Everyone knows I beat Hunt," said Meager. "But I am not dwelling on that. It is all in the past now; I have bigger fish to fry.  Whilst the Board of Control did not uphold my promoter Hennessy Sports protest about that decision, they put me forward for this British title eliminator and I am happy with that."
The British lightweight title currently belongs to Graham Earl, who will defend against Kevin Bennett in about two weeks.  The 27-year-old Meagher, however, has significant obstacles to overcome.  "Burke is a class act," he admitted. "He is a former Commonwealth champion and holds a win over Colin Dunne. He also only went down on points when he challenged Stefano Zoff for the European."  Trailblazers is shaping up as an excellent card, co-headlined by super middleweight Carl Froch against Matthew Barney and light welterweight Junior Witter defending his European title against Andreas Kotelnik.