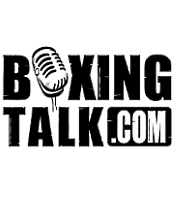 English lightweight champion Lee Meager has responded to Frank Maloney's recent comments about his highly controversial contest against Southend's Danny Hunt.
Meager dominated Hunt on November 19th, only for referee Mark Green to score against him 96-94.
Far from admitting, however, that his man Hunt was fortunate, Maloney preferred to support the decision and then hit out at Meager's corner men.
"That's what I have come to expect from Frank Maloney," Meager said today. "In my opinion he can't help himself.
"He called his book 'No Baloney,' but if you ask me he should be done under the trade descriptions act.
"How he has got the front to criticise my corner for being inexperienced is beyond me.
"My trainer Robert McCracken – in my opinion the best in the country – won British and Commonwealth honours and challenged for a WBC title.
"Now that's what I call experience.  You can't buy experience like that.
"Robert knows what it is like in between those ropes. He knows exactly what it takes.
"He also knows a robbery when he sees one."
Maloney also scotched the possibility of a rematch, seemingly the best possible way to resolve matters.
"I don't know why Maloney doesn't just say he isn't interested in the rematch because he knows I will beat his man – again," Meager added.
"Saying I have talked myself out of it because I slammed the original decision is ridiculous.
"Aren't I entitled to my opinion that the referee's decision was wrong? This is what I have a problem with, nothing else.
"I am straight talker, I speak my own mind – there is no-one pushing my buttons. What is wrong with that?
"He certainly had his say after the fight."