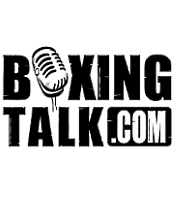 Lee Meager will attempt to put a tough time behind him when he takes on Scotland's Martin Watson over 10 rounds on the Hennessy Sports 'Trailblazers' event at the Nottingham Arena on July 9th. The Salford fighter certainly has not had a good time of it recently. In fact, if it weren't for bad luck, he would have no luck at all.  
It all started back in November when, on the back of sensational wins over former Commonwealth champion Michael Muya and former British and Commonwealth champion Charlie Shepherd, he challenged Danny Hunt for the English title.  
After dominating his man over the ten round distance and almost forcing the end on several occasions, the referee somehow awarded a decision against him - much to the dismay of virtually everyone in attendance.  
Despite the damage the loss did to his title aspirations Meager however, refused to let it get him down. "I'm not going to dwell on this," he said at the time. "I am going to put it behind it me and go out there and prove I am the best lightweight in Britain."  
There seemed to be some light at the end of the tunnel when the British Boxing Board of Control rewarded him with an eliminator for the British title against Liverpool's David Burke.  
That was until Burke withdrew citing a back injury.  Most fighters would have let the situation get them down, but not the 'Macho Man."  
"It's unfortunate, but its just one of those things," he said. "I could sit down and worry about being frozen out of the domestic picture because things have been going against me, but I am not like that.  Instead I look for the positives in situations."  
In this instance it is that he will now feature in a North of the border vs South of the border showdown against Martin Watson from Coatbridge.  
"I'm up for a bit of England-Scotland rivalry," Lee added. "It all helps to add a bit of excitement.  
"Plus a win over Watson should still take me closer to challenging for the Lonsdale belt. He is British after all and a handy little operator who has only lost once in 14 fights.  
"Considering the standards of recent British lightweight title contests, this fight could be for the full title and is certainly worthy of being an eliminator – I know all the parties concerned have applied for it to be so.