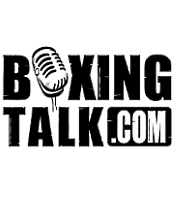 Press release:
Lee Meager will make the next step in his transition under Hennessy Sports from raw novice to leading lightweight contender when he challenges Danny Hunt for the English title at the York Hall on Friday night.
Company head Mick Hennessy signed 'The Macho Man' back in 2000 despite the fact that he had limited amateur grounding.
Hennessy recognised the raw ingredients that saw Meager battle his way to two ABA finals and knew that he would flourish under the guidance of team trainer Robert McCracken.
Following recent wins over former British and Commonwealth Champion Charlie Shepherd and Michael Muya, Meager - the most improved fighter in Britain - now finds himself recognised by some as the best in Europe.
Against Hunt he will begin to add groundswell to that opinion.
Victory should line up a tilt for British and Commonwealth honours; the EBU Crown will follow. Other paths will open up to the 26-year-old from Salford, but they are of little interest.
"Like my Hennessy Sports team mates Carl Froch, Howard Eastman and Junior Witter, I want to do things the traditional way," said Meager.
"That means beating Hunt before going on to British, Commonwealth and European titles. Then it's the world scene.
"Fringe titles mean nothing to me. They are for fringe contenders. I want to be able to hold my head up high when I am champion and know that I have not settled for second best."
Meager sees his clash with Hunt going only one-way, regardless of the fact that it doesn't take place on a Hennessy Sports promotion.
"Hunt is billed as a hot prospect, but he'll need more than home advantage when he steps through those ropes to face me," he added.
"He has been on my 'wanted' list ever since a purse bid for the Southern Area title fell through last year.
"He talked a good game before he pulled out but that's the past and I'm still hungry for the fight. I can't wait to finally step in with him."
Meager added: "Hunt is quite a decent kid. A bit flashy and a bit fast, but he isn't strong enough, mentally or physically, to beat me.
"Having his stable mate Graham Earl in the ring with him at the same time is just about the only chance I'll give him of keeping hold of his title.
"In my opinion, both Shepherd and Muya are better fighters than Hunt. I brought too much to the table for them.
"They couldn't handle it and nor will he. My work rate and my strength will just get too much for him in the end."