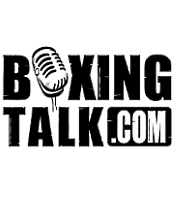 British lightweight title on the line
There comes a time when you have to put friendship aside. Next Saturday (May 12) long-time friends Lee Meager and Dave Stewart will do exactly that when they become enemies for 36 minutes in pursuit of the vacant British lightweight title at York Hall, Bethnal Green.
The Hennessy Sports promoted duo's friendship has not gone unnoticed by the British Boxing Board Of Control. After initially pairing Meager and Stewart together in one of two scheduled British title eliminators over a year ago along with Danny Hunt and David Burke, The Board agreed to switch the eliminators thus ordering Meager vs Burke and Hunt vs Stewart instead following an appeal. But when Burke and Hunt subsequently pulled out, Meager and Stewart were offered the opportunity to contest the British title vacated by Graham Earl.
"I've known Dave for six years since I moved down to London to train. We get on well, as do our coaches (Robert McCracken - Meager and Tony Sims - Stewart). Obviously with there being so many other fighters out there to box nothing less than a British title would have brought us together in the same ring," explained Meager, originally from Salford.
"Dave's a gentleman. The last time I spoke to him was in February when we both boxed on the undercard of (Carl) Froch - (Dale) Westerman (Meager decisioned Ben Hudson over four, as did Stewart over Jason Nesbitt) Dave came up to me afterwards and apologised for getting cut but I said it wasn't a problem (forcing the original April 7 date to be postponed). I'm sure we'll remain friends after the fight. We've sparred each other a few times so I know what to expect but of course a competitive fight is completely different to sparring."
Meager, 19-1-1 (6) and Scotland's Stewart, 18-0 (5), will enter the ring with only one defeat between them in 39 fights. But where Stewart's CV reads like a who's-who of British journeymen, Meager has faced current and former champions in four of his last six outings.
Former British, Commonwealth and IBO super-featherweight champion Charles Shepherd was overwhelmed in seven in December 2003. Ex-Commonwealth lightweight king Michael Muya was outpointed over eight in February 2006. Nine months later Meager controversially lost on points to Danny Hunt for the English title but rebounded to outscore Celtic champion Martin Watson over ten rounds last July.
"I've definitely fought the better quality of opponents. Other than the four-round points win over Bobby Vanzie (the former British & Commonwealth champion was furious when his bout with Stewart was cut from eight to four rounds due to time restraints – the boxers found out only after they had stepped into the ring) he's not really beaten anyone though you can't knock someone who is unbeaten after 18-fights. I think he'll attempt to keep the fight at range and outwork me," suggested Meager.
Despite his increased level of competition it is arguably Meager who must answer his critics more than Stewart on Saturday night. Since suffering the only loss of his career to Danny Hunt in a fight in which Meager had his rival out on his feet at one stage only to drop a highly questionable 96-94 points verdict, the Salford slugger has struggled to recapture his best form ever since.
Though Meager sucked it up to grind out a decision over Martin Watson in his comeback, ringside opinion suggested that the verdict could have gone either way. And a few more eyebrows were raised when Meager was awarded a generous 78-75 points win over Tony Montana back in December.
"I've got to be honest, at the time the loss to Danny Hunt knocked the stuffing out of me and I became disillusioned with the sport," revealed Meager. "I was disappointed with my performances against Martin Watson and Tony Montana. I didn't produce what I'm capable of but I still thought the Watson result was a fair one. Considering I injured my left hand in the second round I thought I performed quite well," he added.
Having recaptured his enthusiasm for his profession Meager has already targeted his next foe should he be triumphant against Stewart.
"If I win the British title I'd love to fight Graham Earl afterwards (Earl will challenge Juan Carlos Diaz Melero for the European crown in July). He scored a good win in his last fight against Yuri Romanov but I still think he's got a lot to prove. He got lucky twice against Bobby Vanzie and was out on his feet against Kevin Bennett."
One fighter who isn't currently on Meager's radar is Olympic silver medallist Amir Khan, despite promoter Frank Warren's claims that the gifted teenager will box for some form of title before the end of the year.
"I very much doubt I'll ever fight Khan. We're with different promoters for a start. I'm sure Frank Warren will want to bring him along slowly so it's unlikely that he'll fight anyone with a pulse for a while. Khan's never made 9st 9lbs (135lbs) since he turned pro and I think he'll end up being a light-welterweight."
Send questions and comments to: benjcarey@yahoo.co.uk