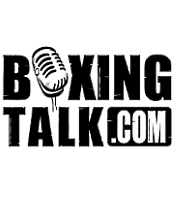 PRESS RELEASE
: Former heavyweight world champion and Chicago native Oliver "The Atomic Bull" McCall has agreed to step in to fight Przemyslaw "Chemek" Saleta on Don King's Global Glory card at the United Center on Aug. 13.  Saleta's original opponent, Andrew Golota, suffered a training injury, which will prevent him from participating in the match.
Golota was sparring at the Windy City Gym on Monday when his opponent hit him with a left hook that caused Golota's headgear to stretch and tear his right eyelid. He was taken to New Horizon Clinic in Skokie where Dr. Gregory Turowski administered eight stitches inside the eyelid and 10 stitches to the outside of the eyelid to close the cut.
McCall (44-8, 31 KOs) became heavyweight world champion by scoring a second-round technical knockout over then World Boxing Council champion Lennox Lewis in 1994.  Always a dangerous puncher, McCall has also scored wins over Larry Holmes, Oleg Maskaev and Henry Akinwande.
On Nov. 13, McCall fought heavyweight contender DaVarryl Williamson at Madison Square Garden in New York.  McCall lost a close decision to Williamson, who recently earned the right to be the current mandatory challenger to International Boxing Federation heavyweight champion Chris Byrd.
Saleta, (42-6, 21 KOs) from Warsaw, was the first Polish fighter to turn professional in 1991.  He had been a national, European and world kickboxing champion as both an amateur and professional.  He met and defeated Vitali Klitschko while a kickboxer.
Saleta lived in Florida and trained under the legendary Angelo Dundee from 1992 to 1996.  He became the WBC International cruiserweight champion in 1994 before moving to heavyweight the following year.
His career highlight occurred when he became the first and only Polish fighter to become European champion when he scored a ninth-round technical knockout over then-undefeated Luan Krasniqi in Dortmund, Germany on July 20, 2002.  Krasniqi defeated Lance "Mount" Whitaker on May 28 in a World Boxing
Organization elimination bout, and will face heavyweight champion "Relentless" Lamon Brewster in Germany on Sept. 28.
Saleta's movie star looks and endorsement deals have made him a media darling in Poland where he hosts numerous television and radio shows while often gracing the covers of female-appeal magazines.
His first wife was a model, his soon-to-be ex-wife posed for the Polish edition Playboy, and his current girlfriend, 21-year-old Kasia Kraszewska, was the cover girl and Playmate of the Month in the March issue of the Polish edition of Playboy.  She shot a Playmate test in Chicago on July 19  for the U.S. edition of Playboy.