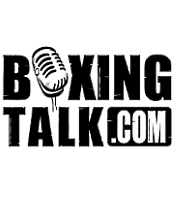 PRESS RELEASE:
No sooner had the ink dried on the fight contracts, than challenger Zolile Mbityi was forced to withdraw from his "on-off" challenge for Masibulele "Hawk' Makepula's WBC International super-flyweight title in East London on November 25th. The unpredictable nature of the sport being what it is, promoter Branco Milenkovic's excitement at securing the fight was short-lived when Mbityi's handlers advised him on Wednesday (November 16th) that their charge had fractured his right thumb in training the previous evening.  
With Mbityi effectively sidelined for two to three weeks, one of the most eagerly anticipated local match-up's for the boxing-mad East London public between the classic puncher (Makepula) and boxer (Mbityi), has been indefinitely postponed.  
Promoter Branco Milenkovic and Broadcasters SABC Sport will try to re-schedule the fight for early New Year.  
Days of endless speculation, an assortment of wild rumours in the boxing fraternity and delicate discussions behind closed doors were put to sleep when "homeboy" Mbityi signed on the dotted line to face Makepula in an all-SA WBC International showdown at the mecca of boxing in the Eastern Cape, the Orient Theatre.  
Many boxing followers hold the misguided view that the promoters garner vast wealth from the sport, but in this situation, it is in fact the promoters who are offered very little financial protection.  
" The financial losses incurred in these situations should be a valuable lesson to prospective promoters and shows one just what a high-risk, pressure-cooker business this is," Milenkovic pointed out.  
" On local and international air tickets alone, we (BSP) have lost in the region of R100 000 the past two weeks " he added.  
Argentinean opponent Ricardo Toledo pulled out of his challenge for Mhkiza Myekeni's WBC International flyweight title twice earlier this month and all money paid in lieu of air travel was forfeited, while the situation is the same with the latest setback.     
Never one to crumble under pressure, Milenkovic confirmed virtually in the same breath that SA junior bantamweight champion Simon Ramoni had also been a strong consideration initially.  
" Yes, we did offer the fight to Ramoni, particularly in light of the national champion's bold statements in the media about his burning desire to face Makepula," said Milenkovic.  
" The Ramoni camp, however, felt that the time wasn't quite right to challenge Makepula and Mbityi duely signed the contract to face Hawk on November 25th," added Milenkovic.  
The 41-fight hardened veteran Mbityi (27 wins -- 10 ko's -- 11 losses, 3 draws) is vastly more experienced than his opponent Makepula (26 wins -- 17 ko's -- only 3 losses), but has had no less than 20 championship fights in his 16 years as a professional.  
A startling fact about Mbityi is that he has only been knocked out once in that period, ironically against the co-promoter of the up-coming fight, the four-time former world champion Baby Jake Matlala.  
Some intriguing local match-up's have been staged by BSP in East London in the past few years, with the Ngkubela Gwazela-Lindi Memani fight in June last year and this year's battle between Gwazela and former WBC and SA champion Khulile Makheba.  
Until the unforeseen postponent, boxing lovers in East London were unanimous in their opinion that the Makepula-Mbityi fight could well overshadow all the past great match-up's previously staged at the famous beachfront boxing venue.  
With his career at an advanced stage and having already proved his worth in the ring, Mbityi doesn't have much to lose, but the stakes are a lot higher for Makepula.  
His career has taken off again since linking up with the BSP consortium back in February and he is currently rated by all of the world's four major sanctioning bodies (IBF # 3, WBC/WBO # 7 and WBA # 12).  
In the period in question, Hawk has won all seven of his contested fights, five inside the distance. Pundits still look back and ponder how unlucky he was to have lost his IBF flyweight title fight in 2000 against the highly regarded champion Irene Pacheco.  
His current status would suggest that he could be challenging for a legitimate world title by at least the middle of next year, while defeat could well signal the end to the great career of a truly outstanding champion.