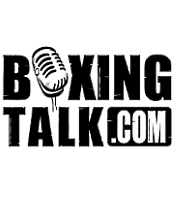 Sources close to the situation have informed Boxingtalk.com that Floyd Mayweather Jr. showed up in a Michigan courtroom to receive his sentence earlier today. The judge sentenced Mayweather to a 90 days suspended sentence, 80 hours of community service and fine, however there are now no legal impediments that could possibly prevent his highly anticipated PPV showdown with WBC junior champion Arturo Gatti, which is expected to take place on June 11.
Remember Where You Heard It First! (5:40 PM ET)
UPDATE
: Main Events attorney Pat English cofirmed to Boxingtalk.com that there are currently no legal impediments preventing Gatti-Mayweather to take place on June 11. "We're one step closer now than we've ever been and we look forward to meeting with Mayweather's promoter (Bob Arum/Top Rank), and HBO to attempt to finalize the details of the deal." English had no comment when Boxingtalk asked him if both parties have already agreed to split the money 60-40 in favor of Gatti.