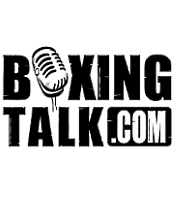 By Rea Frey
June 25th will be a pivotal night for the boxing community. Arturo "Thunder" Gatti, a boxer known more for his famous battles than his boxing skills, will put his WBC junior welterweight title on the line by taking on the technically superior Floyd Mayweather Jr., whose record is a perfect 33-0. The bout is to take place in Atlantic City, New Jersey, Gatti's home state.
On a national conference call Wednesday, Mayweather cleared the air about his upcoming bout and what he thinks of his opponent. He began by thanking everyone for listening and that whether fans are paying to see him lose or paying to seem him win, he will make it worthwhile. "You know, people call him thunder and me lightning, but thunder makes noise and lightning strikes, so we'll see."
Gatti, a master at taking off large amounts of weight before a fight, is said to walk around at 170 pounds, but said he has no problem coming down to 140. The first reporter asked if this is a factor to Floyd in gaining a victory. "I feel it is no discipline," he said. "I fight at 140, I come to training camp weighing 145. For him, it's just no discipline."
The next reporter asked if Mayweather feels slighted when everyone talks about Gatti's heart and iron will, while they only celebrate Mayweather's physical ability. "Well, sometimes I wonder. You know, I've fought with hurt hands. I've finished nine rounds like that. I have proved myself – that I am willing to fight. I showed my heart when I fought Castillo, but then I read about all these other guys that have heart, and they won't take a rematch. I'll always take the rematch, I show you heart – I'll fight anybody if the price is right. And mark my words: Gatti has never been in there with a guy like me. His last six fights I could have beat them all in the same night. He's never been in there with a guy like me."
When asked about his personal life, Mayweather laughed. "The media's gonna write what they want to write. I'm a family man. I know I'm truly blessed. You know, we feed the homeless, we feed battered women, we feed children – we always try to give something back to the community. I've given $150,000 out of pocket so a school could have a sports program – but the media is gonna write what they want to. You've got to have a bad guy and a good guy. I'm the villain."
Mayweather went on to discuss Gatti's style. "All his shots are wide and he's flat-footed. He's a club fighter that they put on HBO. He's a 'C' fighter and I'll tell him after I beat him. Every great fight has been on neutral ground, and they always try to put me in a no-win situation. Anywhere I go, I want to be treated fairly. I don't call it a super fight like everyone else, because it's not on neutral ground. But with God on my side, I can beat anybody."
Mayweather is then asked if the Atlantic City crowd will be a challenge. "Absolutely not. When he comes out, everybody will go crazy. His first couple of shots, they'll scream. Then I'm going to sit him on his ass. It won't go the distance."
Mayweather explained that Gatti missed a press conference and that he doesn't want to meet with Mayweather face-to-face until they step into the ring. "You know, I'm the only fighter that's going to give you the real truth. I'm not fake. Gatti doesn't believe he's going to really win. He doesn't want to see me before we fight. Everything they've done for this fight leans on Arturo Gatti. I'm just doing what I got to do. We've got to go to Atlantic City to be on his turf. Everything is on his terms. The fight is the easiest part."
A comment is brought up that Gatti thinks Mayweather's chin might be suspect. Mayweather fires back that the name of the game is to hit and not get hit.  "I'm not in the sport to take as many big shots as I can and get hit. I'm trying to dish out the punishment."
When asked if he is riled up because Gatti has made some comments about his personal life, Mayweather concurred. "He was getting into my personal business, so now I'm going to give him a personal beating. I'm always the villain. Muhammad Ali was the same way. He spoke the truth and when he retired, people loved him."
When asked if he would fight Ricky Hatton overseas, Floyd sighed, "my whole career didn't go the way I wanted it to go. I don't know where I'm going. I can't wait for the day when I'll be a free agent and I can go where I want to go." He said he would not go overseas to fight Hatton, because he wants neutral territory.
Mayweather was asked what he thinks Gatti will be able to get away with in Atlantic City. Mayweather laughed "I ain't no Kostya Tszyu. If he throws an elbow, he's going to get one back. If he gets dirty, I get dirty. He's not Chavez, Corrales, Castillo. He's not on my level. He's a blown-up club fighter. I'm going to be a technician, then I'm going to mix it up. It's going to be a boxing clinic. If you notice, in 33 fights, I've never showed my weakness. Gatti has showed his weakness, if he gets hits to the body. His last six fights haven't been on the same level as my last six fights. I don't know if the media knows this, but we were supposed to fight in 1998, but he couldn't even get past Manfredy. I had to do it for him. People can write that. Who got defense like me? Who got a chin like me? Who got a heart to win like me?"
Bob Arum then interjected that Gatti took this fight for financial reasons and that he is a good and courageous fighter. "But Floyd is the kind of fighter that comes along once in a generation. It will be a good fight."
One reporter courageously asked Mayweather when is the last time he fought without having a chip on his shoulder. Floyd answered truthfully. "Every time I fight, I go in there with a chip on my shoulder. HBO wants me to say what a 'killer' Gatti is. I'm not going to lie. When I get on the phone, I'm going to tell the truth. And the truth is, I'm going to punish him. He's not on my level. He shouldn't even be in the ring with me. When we finally meet, he's going to be nervous. He hasn't even helped sell this fight because he's nervous. Come June 25th, we'll see."
Though Gatti has yet to meet Mayweather face to face, Gatti was confident during his phone conference, saying he would knock Mayweather out. "Yeah, he said it," Mayweather responds. "But he didn't say it to me. I got one hundred something fights and I know when a man's scared. I'm going to put him into retirement after this fight."
Mayweather discussed title belts and how he has had to pay sanction fees for belts he does not even have. "I told you I'm going to tell you the truth. Belts are good for history, but I'm already going to be in history. I don't really need a belt. My last two fights I've been paying sanction fees without the belt. It's not right."
A reporter asked about the difference between Mayweather and Arum. "Bob Arum do what he do and I do what I do. Hopefully, someday, I'll get to follow in his footsteps. Anything is possible. We don't know what God has in store for us."
Arum chimed in, "people talk, and Floyd is outspoken. I'm outspoken. Sometimes we say things that displease each other. If there comes a time when we're not giving him a fair deal, then he should go elsewhere."
Mayweather laughed. "I don't know no other promoter who can put up with me though."
The discussion then turned toward his training. "Training camp is going great. I'm sparring fourteen or fifteen rounds, five minute rounds. I only spar middleweights though. I'm running five or six minute miles and I run eight miles. The first day I went to the gym, I sparred thirteen rounds. I'm ripped. My body looks tremendous."
When asked about his future, it took him a moment to respond. "A couple more fights at 140. We're gonna take Gatti down and then Ricky Hatton and then little man Cotto. And then I'm going to take over the 147 division. I would love to fight Shane Mosley. If you notice, after the fights, I constantly call names out. I'm gonna call the best names out there. Most of these guys, they fight out of heart or belief. I fight with smarts. Even if I'm hurt, I'm able to beat anybody."
"We love y'all," Mayweather said before hanging up the phone. In that brief silence, there is the assuredness of Floyd Mayweather's talent, and his determination to destroy his opponent come June 25th.
Send questions and comments to: rbfrey7@aol.com