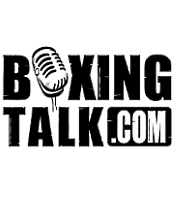 Boxingtalk was able to speak with uncle and trainer of Floyd Mayweather Jr, Roger Mayweather, following a sub-par performance by Miguel Cotto against DeMarcus Corley on HBO. Roger gave us the one-two on Floyd's situation outside the ring and then went on to give us his thoughts on what a fight with Arturo Gatti would be like. He also talks about Gatti's performance against Jesse James Leija and Miguel Cotto's showing versus "Chop Chop". He then went on to break down what the agenda for 2005 looks like and you'll be surprised where it's supposed to end up. Don't miss what else Roger Mayweather had to say.
Jose Aguirre: What's the latest with Floyd Mayweather Jr?
Roger Mayweather: "Well he's going to fight (Arturo) Gatti on June 11th. He hasn't begun training for that because it's only February. We're going to do what we need to do and I don't expect to have no problem out of Gatti. He's going to get his ass tattooed. I don't care what nobody says and can't nobody stop it."
JA: Floyd had some legal problems and now this fight coming up on June 11th. How's his spirit right now at this point in time?
RM: "He's feeling fine. He's had legal problems before but those things have been taken care of and now it's time to get down to business. Focus on what he needs to focus on and that's Gatti."
JA: Speaking of Gatti, what did you think of his last fight against Jesse James Leija?
RM: "Put it this way. Gatti is now taking a new approach to boxing. He wants to be a boxer. I don't have to tell him who the purest boxer out there is. There isn't anybody out there better, period. That's what he does best. So Gatti boxing isn't a big thing. I don't see it as an asset to him because now that he boxes that's going to make his ass whipping easier. Now you have to think to be a boxer because you have to think to fight a boxer. That's nothing new.  He beat the guys that come right to him. He beat Mickey Ward but Mickey Ward beat his ass. Angel Manfredy stopped him. Ivan Robinson beat him twice. De La Hoya stopped him. What is there to see? That's still the same fighter I believe."
JA: How do you see a Mayweather-Gatti fight playing out?
RM: "He's going to get an ass whipping. The ultimate ass whipping. He's fighting a guy that's too slick for him. You don't find nobody like this. It's hard to find a guy like this and it's hard to find a guy that could beat him anyway. And I'm not only talking about Gatti. There are a bunch of them out there. Kostya Tszyu, Vivian Harris, Miguel Cotto. I don't put Gatti in that league anyway. How can I when he got stopped by Manfredy and whipped by Robinson twice. Don't get me wrong he's a rebuilt fighter but he's still the same fighter so it makes no difference."
JA: Did you see Cotto's performance against Corley yesterday and if so what did you think?
RM: "He got hurt. I thought they stopped the fight prematurely. I don't think the fight should have been stopped because the guy took a knee. He took a knee when he fought my nephew. He took a knee twice. Cotto beat him but like I said I don't think the fight should have been stopped. He hurt Cotto bad and you have to remember when Cotto walks into the ring he's a middleweight. He got hurt bad by DeMercus Corley. If Corley would have put his punches together I believe he had a good chance of stopping him."
JA: The last time we spoke you felt that Miguel Cotto would be the toughest test for Floyd Mayweather Jr. Do you still feel this way?
RM: (thinking) "Do I think Cotto would be the toughest test? He's going to have to punch. He's basically a one handed fighter but honestly he's young as far as that goes. That's pretty much it...his youth. I still think he would give Floyd more problems than Kostya Tszyu. Kostya Tszyu is a good puncher as well, I know because I fought Kostya Tszyu. Floyd is smarter than Kostya Tszyu. He'll outbox Kostya Tszyu. It's a dangerous fight but it's an easy fight."
JA: What can we expect from Floyd Mayweather Jr in 2005?
RM: "We hope we're going to get the chance to grab the 140lbs title from Gatti and unify the title with Kostya Tszyu. Tha's the primary goal, to beat Gatti and beat the guy who is really the leader of the junior welterweight division and that's Kostya Tszyu. Then hopefully maybe down the road he'll fight Zab (Judah). That's the fight that I think can happen. If the money is there the fight can be made."
JA: Do you think Floyd can move up to welterweight and be effective against a champion like Zab Judah?
RM: "He boxed Zab so I don't even have to answer that question. They're good friends. Floyd isn't going to have a problem with Zab. Floyd boxes with middleweights anyway. If that fight can happen, it's a good fight. They're friends but this is business. If the money is there the fight could be made."
JA: Is there anything you want to say to the boxing public and people all around the world on Boxingtalk.com?
RM: "Well I'd like to say to people all around the world in boxing who already know and those that don't know that Floyd plans to do amazing things for 2005. First on the agenda is to fight and dispose of Gatti. Then move on to fight Kostya Tszyu or Ricky Hatton, whoever wins the fight though I think Kostya Tszyu will win. Become the 140lbs champion then after that I think next on the agenda will be to go up and grab the welterweight championship. As a matter of fact De La Hoya and Mosley are coming back down to welterweight. That would be the agenda for 2005. End up as the welterweight champion of the world. If you got it to do, you can do it. Duran came from lightweight didn't he? And at the age of 37 he still won the middleweight title. If you're mind can believe it you can achieve it."
Send questions and comments to: onfireboxing@verizon.net