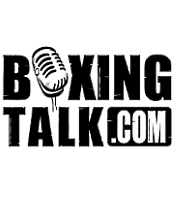 And His Roomate, Boxer James Butler Is Wanted For Questioning!
First and foremost, Boxingtalk.com would like to extend our deepest condolences to Max Kellerman and the entire Kellerman family for the apparent murder of Max's brother, Sam Kellerman. Just minutes ago, Boxingtalk.com received word from impeccable sources that Sam Kellerman was recently murdered in his Los Angeles apartment. Boxingtalk also understands that light heavyweight James Butler, whose whereabouts at the present time are unknown, is being sought for questioning. Butler has a violent history, he served time in prison for sucker-punching Richard Grant on November 23, 2001. We also understand Kellerman was helping Butler out by letting him stay at his place. David Berlin,Butler's manager, confirmed to Boxingtalk that Butler was staying at Kellerman's home in Los Angeles, but he refused all further comment. Details are sketchy but Boxingtalk.com will continue to keep you updated.
Remember where you heard it first! (1:55 PM ET)-----
LAPD Press Release:
Los Angeles: On Sunday, October 17, 2004, at about 7:45 p.m., officers from Hollywood Division, responded to a radio call of a citizen who had found a dead body inside an apartment in the 1400 block of Vista Street. The citizen directed the officers to where the body was lying on the floor of the apartment. Paramedics from the Los Angeles City Fire Department responded to the location and pronounced the victim death.
Detectives from Hollywood Area Homicide Unit responded and assumed responsibility for the investigation. The detectives learned that the victim was renting the apartment and had recently allowed a guest to stay with him. Since the discovery of the crime, the guest and the victim's car are missing. The car is a bluish-green, 1993 Cadillac Seville with Texas license plate number J04GHX. The motive for the crime is under investigation.
The victim has been identified as Sam Kellerman, 29 years of age.
Anyone with information that may help in this investigation is urged to contact Detectives from the Hollywood Area Homicide Unit at 213-972-2910 or 213-972-2912. On weekends and during off-hours, call the 24-hour, toll free number at the Detective Information Desk, at 1-877-LAWFULL (1-877-529-3855). 
-------
I. Barrio From Hardcoreboxing.net just sent this to BT minutes ago. And as BT first reported the "guest" referred to is boxer James Butler. We will continue to keep you updated. 
CLICK HERE FOR THE LAPD PRESS RELEASE
Send questions and comments to: gleon@boxingtalk.net