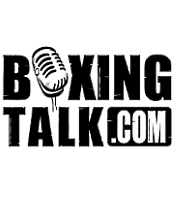 "We will regroup and be back in the championship picture, trust me."
Ever since Antonio Margarito starched Kermit Cintron last month on ESPN's initial PPV event, Cintron's camp has been relatively quiet about what happened to their fighter that night.   However, BoxingTalk caught up with Cintron's manager-trainer Marshall Kauffman recently to get his thoughts on the fight, why he feels his fighter was so dominated by Margarito, and what they plan to do next.
Dominic Fernandez:  So what have you been up to Marshall?  How have you dealt with the loss that Kermit was dealt at the hands to Antonio Margarito?
Marshall Kauffman:  Well brother I'm just picking up the pieces, you know.  Life goes on man.  Right now I'm just getting my other fighters ready for their fights and living life. 
DF:  Tell me what went through your mind throughout the fight.  Was it Antonio's experience that won the fight, and what were your instructions to Kermit?
MK:  I really don't think that it was Antonio's experience that did us in.  It was more that Kermit wasn't listening to what I was saying.  After the first round Kermit was using his job more from a defensive standpoint than he was an offensive stand point.  Our Plan was to back Antonio up and never get out of first gear.  Obviously Kermit wasn't there mentally. 
DF:  What do you think the reason was for this?

MK:  There were a few reasons I believe.  Not to make any excuses but he didn't perform to the level he is capable to perform to because of them.  Like the long layoff, two hand surgeries didn't help us either.  Also the biggest reason was because we stayed home for camp.  Kermit is really small natured as a person so we really were never in the right atmosphere for a fight of this magnitude.  If you want a dog to act mean you put him in a cage.  We just really were never in that situation during camp.  Also you have to realize that Kermit was only in camp for 4 weeks due to the surgeries. 
DF:  What was Kermit's mood after the fight?
MK:  You saw the fight.  He was upset.  Very upset.  He admitted to me that he didn't listen to a word I was saying so that played a part in the outcome.  Once he got cut he was no longer there mentally.  He just fell down from there.  We let the opportunity slip away and in this business you never know if you'll get back to this point.  But we will be back.  We learned from our mistakes and trust me we will move on them.  We are coming back. 
DF:  How long do before we see Kermit back in the ring with the Welterweight elite?
MK:  3 fights.  Fight a tune-up in July then in September fight a top 20 contender. Then a few months after that challenge a top 10 contender.  By early next year Challenge for a world title again. We need to stay busy.  No more layoffs.  Kermit knows the deal and I've already told him that as long as he is with me he has to go my way.  In this sport it's a very few that can stay inactive and still perform at that elite level.  Even if they do these fighters have allot of experience under their belt which plays apart to such an outcome.  Remember that Kermit has only 5 years in this sport.  Antonio has 12 years experience and his been fighting men since the beginning of his career.  Kermit just doesn't have that so he must stay active to be on point. 
DF:  Before the first punch was thrown you could see that Kermit was so much physically bigger than Antonio but he just couldn't capitalize on this.
MK:  You're right.  Antonio without a doubt is a beast.  He is the best 147 pounder in the world and even before the fight I was touting Margarito as the best 147 pounder in the world.  Which as of today he still is.  But deep in my heart I know we can beat him.  We just have to come different next time as I have said.  My son, who is the Number# 2 ranked fighter in the Super Heavyweight division for the amateurs sparred with Teddy Reid, who Kermit beat.  He told me the other day that he does not know how Kermit wasn't knocked out by Teddy because he hits hard.  That right there says that Kermit has the tools but it just didn't materialize that night.  But trust me we will be back.  We will regroup and be back in the championship picture, trust me.