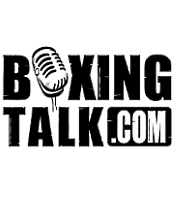 Question:                Rafael, what are your thoughts going into the fight and how is training going?
Marquez:               Right now, I feel very, very good.  I am well over the flu.  My training has been proceeding at 100 percent I am physically and mentally in excellent condition and I want to be able to go into Lake Tahoe and give a great show for all the fight fans. 
Question:                Silence, do you have any opening comments?
Mabuza:                  Well, we were ready from the onset.  We were supposed to fight on Oct. 1 and the fight did not happen. You never know, it may have been for a good reason. It could have happened to me. I could have gotten sick or something and would have had to go back home and take a week's rest and then go back to business. I am just waiting for Nov. 5. Let's get it on.
Question:                Rafael, were you disappointed you could not fight Mabuza the first time?
Marquez:               I did not want to postpone the fight, but I did not feel well.  My body was not really up to it and my manager and trainer told me that I really could not go into this type of a fight if I was not at 100 percent.  But I felt very badly about it. 
Question:                Silence, what was it like to have to go through the postponement? 
Mabuza:                  It was very, very disappointing to travel all the way to get here and then, the next thing you know, the fight (is postponed) only four days prior to the fight.  But I am a professional athlete.  These things happen. Also, I saw it as a window of opportunity for me to go back home and work more on something which I needed to work hard on.  So actually, I am in pretty good condition now and I believe that we will put on a good show.
Question:                Rafael, If your manager or trainer had been on the fence about whether you should fight or not, would you have gone in and fought anyway, or did you realize you were so ill that you would not be able to get in the ring?
Marquez:               I had severe headaches, was kind of weak and did not feel ready to get in the ring. The doctor had also informed me that he would not give his approval for me to fight because I was not in good shape. I did not want to give any advantage to Silence Mabuza.  I respect him as a fighter and an opponent, so I would not give him that advantage by walking into the ring without being completely ready to fight.  So my decision would have been no, I would not have fought.
Question:                Rafael, there have been some issues going on between your camp and your promoter, as well as the situation with your brother.  Has that been a distraction at all?
Marquez:               No.  When I get ready to fight, when I go into training camp and walk into the ring, I am 100 percent focused on what I have to do.  Although there were many other issues that certainly were taking place, they did not affect me and they are not affecting me.  The only thing that could affect me has been sickness and at this point, I am at 100 percent, and that is the way I conduct myself.
Question:                Rafael, what do think about Mabuza as a fighter and could be your toughest fight? 
Marquez:               I have tremendous respect for Mabuza and I consider him a very strong, very skilled and very tough opponent. So I know that this is a very dangerous fight and, yes, it is a difficult fight.  But at this point, I cannot quite say it will be my most difficult because I still believe that Tim Austin was probably my most challenging fight.  Another one that was very tough was Mark Johnson.  I cannot say that at this point because I have not fought him yet.
Question:                Silence, how long have you been at Lake Tahoe?
Mabuza:                  We have been here a week. 
Question:                Has that been enough time to adjust?
Mabuza:                  We only came in early because of the weather conditions.  Right now, in South Africa, it is summer and so it is a lot warmer than it is up here.  But we found the weather to be very pleasant here in Tahoe at the moment and the facilities that we have in Caesars are great. 
Question:                Rafael, are you on schedule with weights and training?
Marquez:               With my weight, I am right on schedule, right on program.  I feel wonderful, physically.  Mentally, I am strong.  I am only two pounds over at this point, which is just the way that it should be.  I am actually doing better than I have felt in a long time.
Question:                Silence, how do you plan to neutralize Marquez's power, especially his right hand?
Mabuza:                  Just watch on Nov. 5 (and you'll see).
Question:                Rafael, is there any plan for moving up in weight regardless of the outcome? 
Marquez:               I am confident that I will be victorious and therefore will probably have one more defense, actually a possibility of unification of the title. Then, after that, I am strongly considering moving up to the 122 pounds. 
Question:                Silence, how important is this fight to your career?
Mabuza:                  For me to be given such an opportunity to fight the No. 1 in the world with Marquez – I have got great respect for Marquez as a champion and No. 1 in the bantam – and I believe that it is time for me to now prove that I can step up into the big leagues and be the best bantamweight.  I am here again to take back what rightfully belongs to us in South Africa, which is the IBF belt.  So this is very, very important for me, my family and my country.
Closing Comments by Marquez and Mabuza. 
Marquez:               I want to be sure that everyone knows that I am not one to talk much on conference calls or in interviews.  I like to do most of my talking in the ring. But I intend to defend my title to the death.  I know that God will protect me and I am absolutely certain that I will be the victorious one on Nov. 5.
Mabuza:                  I also feel that I do not talk too much outside the ring. I will be doing my talking in the ring. I have been boxing almost half of my life. My talking will be done greatly on Nov. 5. I believe that Marquez is ready, and I am ready. This is going to be the best fight ever to be seen in bantamweight.