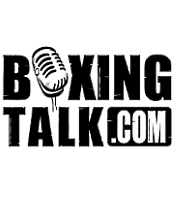 Riesa – German super middleweight contender Mario Veit will defend his WBO interim world title against former world champion Charles Brewer on November 6 at erdgas arena of Riesa, Germany.
Veit, 44-1 (22), won the WBO title on May 8 in an action packed and close fight against US based Egypt Kabary Salem with a split decision over twelve rounds.
At that time the World Boxing Organization expected WBO 168 lb champion Joe Calzaghe to vacate his belt because the Welchman had a world title fight scheduled at light heavyweight. But the announced fight between Calzaghe and Johnson didn't happen. As a result Mario Veit remained interim world champion and will now fight WBO #1 ranked top contender Charles Brewer.
"I have to bring to bear my excellent stamina", Veit said who won a ten round decision over African born Dane Lolengo Mock in a non-title fight on September 21. "I know that I have to be extremely attentive in this fight. I must throw a lot of punches to keep Brewer busy."
Coach Fritz Sdunek is not concerned about the high activity frequence of Mario Veit who already fought three times this year, his last contest having been just two weeks ago. The Universum chief coach wants to use a mix of workout and resting for Veit to get his charge into best shape.
"I will use classic East German methods to keep him in shape. Not just training. You also need to have the courage to rest."
"In their second fight Ottke displayed what you need to do against Brewer: Use a lot of movement and throw your jab often. This is exhausting for Brewer and keeps him from landing power shots."
The man from Philadelphia was reigning as IBF super middleweight champion from June 1997 to October 1998 when he dropped a very controversial split decision to German Sven Ottke who kept holding on to this title until he retired in March of this year. Brewer also lost the rematch to Ottke in September 2000 by a split decision as close as the first one.
The fight against 30-year-old Mario Veit will be the second attempt for Brewer, 40-9 (28), to capture the WBO title after he lost a championship contest to Joe Calzaghe in April 2000 by unanimous decision.
Mario Veit has won his last 14 fights straight, against mostly very strong opposition, and he captured three different international titles since losing to Joe Calzaghe in April 2000.
On the undercard woman boxing world champion Silke Weickenmeier will defend her WIBF jr. featherweight title.