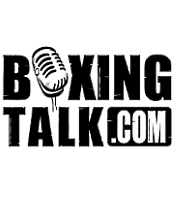 To Celebrate, We Uncover Yet Another IBF Debacle!
It seems that the IBF is always finding a way to create unnecessary problems for themselves. Their latest fiasco has to do with their Jr. Lightweight Belt. Back in July of this year,  Carlos Hernandez (then their champion) was supposed to defend his title against mandatory challenger Robbie Peden. Instead, Hernandez was allowed to bypass his mandatory and allowed to unify his IBF title with Erik Morales the WBC Jr. Lightweight champion. According to the IBF rules, Hernandez needed to apply for an exemption in order to do this. For some reason, the mandatory was bypassed and no exemption was applied for. Of course, this should come as no surprise to you as we have in the past, made light of, and detailed how, the IBF applies their rules in an arbitrary manner time and again. Even under the supposedly watchful eye of a federal monitor, rules have been applied or shall I say misapplied over and over. So much for government under sight as I refer to it.
A while ago, we broke the story of how the IBF disregarded all their rules and made Arturo Gatti their number one contender without Gatti adhering to any of the rules that call for being ranked number one or two. In summary, back in June 2003, Gatti fought Mickey Ward in a ten round fight. Prior to the fight, then IBF Championship Chairman Joe Dwyer asked both the Gatti and Ward camps if they wanted to fight in an eliminator for the then vacant number one ranking. At the time, the eliminator was the only way that Gatti/Ward could move up in the IBF rankings.
Both camps declined and the fight went off as a ten rounder, with each fighter coming in at 142 pounds or two pounds over the 140 pound weight limit if they wanted to fight for am eliminator. In May 2003, Sharmba Mitchell successfully fought Ben Tackie for the IBF's number two ranking in the same Jr. Welterweight division. Mitchell paid his sanction fee and came in at the 140 pound weight limit. When the IBF tried to put Gatti in the number one spot without fighting an eliminator which would have required him fighting 12 rounds at the 140 pound limit against Ward, Mitchell's promoter Gary Shaw went ballistic.
We covered the story telling our readers of the shenanigans the IBF was doing. The IBF was so upset that we blew their cover, since then they have refused to talk with us.
(To add insult to injury, after ignoring their rules and making Gatti their number one contender, Gatti dissed them by fighting Gianluca Branco for the WBC's vacant title in January of this year. As you will see, some fools never learn.)
As a matter of courtesy, I tried to contact IBF president Marian Muhammad yesterday to get her comments on the mishandling of the junior lightweight division, and as usual, she informed her secretary that the IBF does not talk to Boxingtalk.
What a shame, I'm sure she could have given me some laughable explanation for their latest debacle.
After allowing Hernandez and Morles to unify the titles, the IBF demanded that both fighters sign an agreement which stated that the winner must fight Robbie Peden.
Strangely, Peden and his camp never made a fuss about his mandatory but not surprisingly, Peden found himself on the Morales/Hernandez under card fighting an opponent who had lost 6 of his last 9 fights. I guess Bob Arum figured out that without Peden on the under card the show would be a flop,  so in he went.
This past July Morales defeated Hernandez and as per his agreement with the IBF, he was to start immediate negotiations with Peden.
Well, that never happened and instead, the Morales camp was talking about doing another fight for a much more lucrative payday.
The IBF for their part, informed Morales' promoter Arum that in order to avoid the mandatory, for now, the second time, he would need to apply for an exemption which cost a non-refundable $20,000.00.
Morales was given another deadline of September 14th to apply for the exemption and of course that day came and went without Morales applying for the twenty thousand dollar free pass.
While all this way taking place, Morales was in serious negotiations with Oscar De La Hoya's Golden Boy Promotions for a lucrative fight with Marco Antonio Barrera.
Anyone who surf's the Internet would have easily known that.
Last week, Arum informed the press that he was holding a press conference, which, in fact, took place this past Saturday to announce a fight between Morales and Barrera. Surprisingly, not only did the conference take place, but, Morales was more than happy to parade himself with his WBC belt somehow forgetting the IBF strap altogether.
Not surprisingly, the IBF wasn't invited.
You think that the IBF knowing full well of Morales' total and complete disregard for their mandates and deadlines would do the obvious and declare the title vacant, right?
Not so fast speedy, instead, the IBF sends the fight to purse bids and orders a September 21st deadline.
I'm a bit surprised that the IBF didn't pay Morales' 20,000 exemption with their own money because that's how desperate they are for Morales to defend their title. Yet, this is the same organization that stripped Winky Wright of his IBF Jr. Middleweight Title because he had a rematch clause in the contract his brain trust negotiated with Mosley prior to their last fight.
Of course, as the IBF would later say, they had no choice to strip Wright since rematch clauses are against their rules. That's right, rules that were egregiously ignored for Gatti a non-champion of the IBF were now being invoked on Winky Wright who is a great fighter as well as ambassador of this sport. You should know by now that rules at the IBF are meant to be broken; nothing is really a rule per se.
In fact, the IBF has a rule that when invoked, throws all the rules right out the window. That's the rule they used in the Gatti debacle to save face after this reporter uncovered the mess as they were trying to shove it under the carpet.  In the IBF's rule as you go approach, it's no problem giving Morales two shots at not doing his mandatory as long as you pony up the 20,0000 and have a real good sanction fee in the hopper.
Sadly, Winky who fought to earn his title was told by the IBF to take a hike and stripped of his title. The case of the IBF and Gatti is by no means isolated, this is business as usual over there with or without a federal monitor.
Today is the deadline for all those promoters bidding on the Morales/Peden fight to submit their bids. I guess the IBF thinks that Morales intends to fight twice on November 27th at the MGM Grand. Fight number one against Robbie Peden on the under card of his fight with Barrera.
Geez, why didn't I think about that one? Let's hope that the IBF post office doesn't have to shut down because they don't have enough man power to sort out all those purse bid offers for the Morales/Peden fight.
In the mean time, let's see what new scam the IBF will invent today if they don't strip Morales of their title .
I feel compelled to tell you that while I was working on exposing this latest debacle at the IBF, their President Marian Muhammad finally decided to pay for a yearly membership on Boxingtalk. She surely would have known about Morales vs. Barrera III had she paid for her membership earlier. At least now she won't have any excuses.
Even people like her who refuse to talk to us because we know how to use our shovels to get to the dirt, still can't resist being a member because without Boxingtalk she'd be even more clueless as to what's happening in the business.
At least now Marian will know what you loyal readers already know. You know where you heard it first baby. Thank for the membership Marian, maybe we could use the money to buy a new shovel before the winter snow storms come.
The one that we're using now you've all but worn out girlfriend. Besides, should the IBF decide to enforce their own rules, which, as you have come to know is never a given with them, you the boxing fan will be treated to a barn burner of a rematch between Peden and Nate Campbell for that vacant title. You won't make as much money Marian, but you'd be following your rules.
We will soon see if the IBF continues to enforce their rules arbritrarily in order to line their own pockets.
But if their rules aren't enforced in this case, we will certainly have to revisit the issue of their federal monitor, and what exactly he's doing there.
CLICK HERE FOR MORE OF THIS EXCLUSIVE
Send questions and comments to: gleon@boxingtalk.net