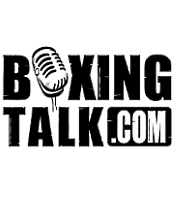 Alfredo Marchio promoted a fight card in Egg Harbor Township, just outside of Atlantic City, Saturday night at the Clarion Hotel.  The seats were filled as they enjoyed local talent, a rematch of last fall's draw between Debind Thapa and Juan Carlos Jacobo and the return of Mario Maldonado after a 20-year layoff.
About 700 fans were treated to an exciting card that culminated in an awkward fight between Thapa and Jacobo.  The southpaw style of Thapa caused plenty of lead-foot tangles, but the straight left at the end of the first round to Jacobo was all punch knocking down Jacobo.  The bell rang during the mandatory 8-count and Thapa continued his get in and punch then get out style.  The "Nepal Tiger" Thapa (120 lbs) will stay inside but when he raises to punch head butts do occur.  This bout was no different and Jacobo suffered a cut right eyebrow in the 3rd.  Jacobo came on to win the next two rounds but in the 6th round another accidental head butt cut the Mexican above the other eye.  This time the doctor recommended a stoppage and to the cards for a decision.  A majority decision, 47-47, 48-46 twice tilted to Thapa.  Jacobo, 118 lbs, is now a reported 10-9-1.  The nod to Thapa raises his record to 20-3-1.
The crowd was already energized from the previous bout on the card which featured William Gill, from Tom's River, NJ and NY's  Mario Maldonado.  Maldonado was a featured fighter in the 1980s in Atlantic City.  Maladondo was then a Junior Middleweight and scored two wins over Buster Drayton and also bested Nino Gonzalez.  Maldonado weighed a solid 189 lbs and showed he still has his reflexes when he countered a slow jab from Gill in the 2nd round with a sharp overhand right.   The punch landed on the temple and Gill floundered and fell.  Ref Harvey Dock asked questions and got no answer.  "I really wanted to let him continue, but he wouldn't answer me" said Dock so he had no choice but to stop the bout at :31 of the 2nd round.  Maldonado was pumped afterwards, so don't be surprised if he continues a successful comeback and becomes boxing's 'feel good story' of 2005.  He now stands at 28-12, while Gill loses his second in a row and falls to 2-3.
Wildwood (NJ) high school basketball star, quarterback and amateur standout, Chuck Musacchio made his professional debut against Karim Shabazz.in front of a vocal support group.  Musacchio used his much longer reach effectively throughout the bout.  Shabazz was fit, but he is mentally in the "sparring partner" mode, and was cut but a punch.  The blood became a factor, causing a TKO at 2:11 of the 4th and final round.
Lorenzo "Da Roc" Bethea was also a football star in his high school days, but now he's an undefeated lightweight (5-0) after sharp, accurate punches kept Filiberto Nieto at bay over four rounds.  Credit must be given to Nieto (1-1) for continuing after being absorbing 15 unanswered punches and being dropped by a body shot in the 3rd  and  cut in the 2nd.  The final decision was 40-35 twice and 39-36 for Bethea.
Johnny Hayes and Vance Garvey opened the night in a 4-round middleweight fight.   Hayes backed off after stunning Garvey in the 2nd , but he had enough to win by majority decision.
Alfredo Marchio was pleased with the venue and the attendance who traveled through a miserably rainy night with some flooding in south Jersey.   It proved that these were real fight fans and Marchio wants to look into another 4 fights with the Clarion Hotel Convention Center.
Promoter/Matchmaker: Alfredo Marchio
Attendance: approx. 700.
Commission: NJ State Athletic Control Board
Timekeeper: Roosevelt Gilbert
Judges: Ed Leahy, Lawrence Layton, John Poturaj
Refs: David Fanciosi, Harvey Dock.
Ring Announcer: Larry Tornambe