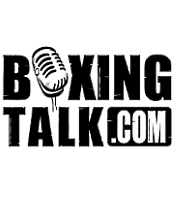 By Scott Shaffer
Promoter Murad Muhammad is fond of saying his good name is worth more to him than gold.  The sincerity of that statement will be put to the test by a lawsuit filed against him by Philippine boxing superstar Manny Pacquiao.  The former world featherweight champion of the world has retained attorney Judd Burstein, who announced Wdnesday that a suit has been filed against Muhammad and his New Jersey-based company, M&M Sports, Inc. in federal court in New York City.  Pacquiao is demanding millions of dollars in damages and also a declaration that Pacquiao's contract with Muhammad is void. 
The lawsuit alleges that Muhammad and M&M worked with Pacquiao's business managers, Rod and Roberto Nazario, to transfer more than 30% of Pacquiao's purses to an unnamed shell company controlled by the Nazarios.  The ostensible reason for transferring the money was to avoid harsh tax withholding requirements for foreign boxers, but the lawsuit claims that the tax monies were never actually paid and Pacquiao was left with a massive bill for back taxes, penalties and interest.  The complaint claims the Nazarios breached their fiduciary duty to Pacquiao, but they were not named as defendants in the suit, perhaps a strategy by Burstein to make sure the case gets tried in an American courtroom instead of a Philippine one.
In legal terms, Muhammad and M&M Sports are accused of aiding and abetting the Nazarios' efforts to steal from Pacquiao, violating IRS regulations by failing to withhold Pacquiao's tax monies from his purses and violating the Muhammad Ali act by failing to make proper financial disclosures to Pacquiao. Through the alleged scheme, Pacquiao claims the business managers allegedly were able to pocket 30% or more from Pacquiao's purses instead of the 10% they were entitled to.  According to the complaint, this scheme was aided by M&M Sports' refusal to provide Pacquiao the information to which he is entitled by the Muhammad Ali Act.
When reached by telephone on Wednesday night, Muhammad responded that he had not seen the lawsuit yet, but strongly denied any wrongdoing, saying the full withholding amount was taken from the $1.75 million Pacquiao grossed for his most recent bout, a loss to Erik Morales. For previous fights, Muhammad said the law in effect at the time required that taxes be withheld if payment was made to a foreigner like Pacquiao, but if an American corporation was paid, taxes could be paid at a later date. "Under the old law, the check could go to the corporation instead of the individual and 30% did not have to be wittheld. I had nothing to do with that [shell] company. If Manny's in trouble, then its his trouble." 
In a press release issued Wednesday afternoon, Pacquiao said, "it has taken me a while to come to terms with the fact that I have been cheated by people whom I trusted. I intend to see this suit to the bitter end so that I can recover every dollar that was stolen from me, as well as help protect other fighters from being taken advantage of by Mr. Muhammad."
Muammad responded, "I don't attack people, but I fight like hell against those who attack me. I aint settling or compromising this case. I will win this case."
Boxingtalk has also learned that as recently as last weekend, Murad's representatives were trying to put together a non-title fight for Pacquiao against Chris John of Indonesia to be staged in Pacquiao's home country.  But Pacquiao said in the press release that his days of fighting under Muhammad's promotional banner are over. "As for the immediate future, my fans can rest assured that I will be fighting soon, but not with Murad Muhammad or M&M Sports as my promoter.  As of today, I have instructed my new management to begin negotiating for my next fight and fights thereafter.  I will never fight again for Murad Muhammad and M&M Sports." 
Send questions and comments to: boxingratings@yahoo.com