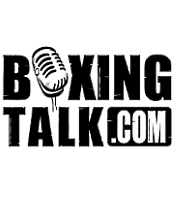 Hatton-Tszyu less than two weeks away!
In less than two weeks, Manchester's favorite son, Ricky "The Hitman" Hatton, will be in the fight of his life when he challenges longtime junior welterweight world champion, Kostya Tszyu, before an expected crowd of 22,000 frenzied hometown fans at the M.E.N. Arena in his hometown of Manchester, England. 
Fight fans around the world eagerly anticipated the clash between these two heavy hitters from the moment the fight was announced. In England, anticipation for the fight has reached new heights. "When Mike Tyson fought Julius Francis, tickets were sold out in two days," said Richard Maynard of Frank Warren's Sports Network. "This fight took two and a half hours to sell out." The quick sell-out is even more startling given that the fight will take place in the middle of the night to accommodate the bout's American broadcaster, Showtime.
"It's such a huge fight and it'll be something special," said Hatton. "There's much at stake and I've got the fight I've always dreamed of. I believe I will win it. There is no doubt in my mind." Hatton is rated #6 in his weight class by Boxingtalk and the IBF world championship will be at stake for his title shot against Tszyu, who is also recognized as Boxingtalk's champion.
For the past five years, Hatton (38-0, 28 KOs) has developed a reputation for delivering bulldozing, crowd-pleasing, in-your-face action whenever he fights. His relentless style has made the undefeated Hatton a huge star in England. 
Hatton's intensity in the ring reflects his passion for greatness, something he admires in Tszyu. "Coming over to Manchester, fighting at two in the morning makes him the champion he is. With what he's achieved, he deserves to be universally recognized as number one. Someone as good as him—I've got to be very subtle."
Yet, despite his enormous popularity and respectful tone, many critics point to his lack of premier fights with the biggest names in the junior welterweight division.   Before the match with Tszyu was secured, Hatton saw fights with names such as Vivian Harris and Kelson Pinto crumble. Nevertheless, Hatton has remained optimistic through the various disappointments and does not look back at the past. "I thought I should fight the top guys out there. It was getting me down because people thought I was shying away from the big fights but it's all taken a turn for the best."
Against Tszyu, Hatton faces one of the sport's most experienced and physical fighters. Yet, Hatton thinks the key to victory lies in standing one's ground. "He hasn't done many rounds lately and very few fighters try to push him back—they give ground. My style is something different than he is used to. Obviously, I know what the dangers are but I feel I got the tools to do the job. People are afraid of his right hand but I've got different plans, several things up my sleeve. I think I can match his power with mine. I'm accurate and I hit often, I'm physically strong and if he wants to get involved in that game with me (trading punches), we'll go at it. That's right up my street—I'm prepared for any outcome."
But regardless of what Tszyu might execute on the night of the fight, Hatton says he has prepared for anything. "I expect him to be very dangerous, especially in the opening rounds but I think my style, my body punching, my volume of punching, my work rate is the style to give him problems."
Even with the fight taking place in Hatton's hometown of Manchester, many give him a slim chance of upsetting Tszyu. He sees the skepticism as the ultimate opportunity to prove his naysayers wrong once and for all and show that he belongs among the world's elite at 140 pounds. "I'm relishing the prospects of being the underdog. Everybody is picking him but I will bridge the gap. If I beat Tszyu, everybody will know Ricky Hatton. I don't think people know how clever I am in the ring since nobody has brought the best out of me but I think Kostya will."