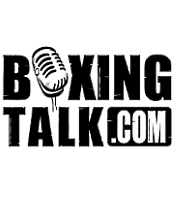 I believe that my boxer, WBO Featherweight Champion Scott Harrison, is the best fighter in the world at or near 126lbs and I see 2005 as the year that Scott will show his true potential. Our initial priority this year was to sign a new promotional contract with Sports Network and we have just completed that so now we move on to step two, this weekend's fight with Victor Polo in Glasgow, Scotland. I must say that I see this contest with Polo as quite a dangerous one, but I believe that Scott will be too strong and too ambitious for the Colombian challenger.  
When managers make fights, they look to make reasonable fights and fights that will progress and help their charges' career to move forward. Victor Polo was not one of the opponents that I picked myself. But because of what happened in his last fight against Samuel Kebede, when I gave Scott the names of the potential opponents he wasn't too happy with them. He said he wanted the hardest fight available. He looked down the list of the WBO top ten and pointed straight to the number one, which was Victor Polo. He said 'get me this one! I want to prove to the people out there that I am the best and I'm not frightened to fight anyone.' That's how this fight was made but I do believe that Polo would have been Scott's mandatory in a few months time anyway. 
While I don't like to look past anyone or take anything for granted, I do firmly believe that Scott will hand his opponent a beating and then move forward. Should that happen as we are confident that it will, our next priority is to make a unification fight with either Injin Chi or Juan Manuel Marquez, but if Marco Antonio Barrera wants risk facing Scott, we'll gladly move up to super featherweight and face him. Harrison is 27 years old now and has had 25 fights, with this being his seventh world title contest and as such, I believe that he's at the age of maturity and of reaching his potential. I do think, however that he must win this fight against Victor Polo in style so as to send a message across to the other side of the Atlantic. Victor Polo is well respected in American boxing circles, so a convincing win will get the American media and TV people to take further note of Scott Harrison. 
Scott is one of these fighters who analyzes situations and weighs up the pros and cons. He knows what it's like to lose a title, as he lost the WBO belt in a poor performance against Manuel Medina in July of 2003. Until he got his rematch four months later, Scott felt he was totally isolated and had let so many people down by losing his title. He doesn't want this to happen again and has prepared rigidly and similarly to the way that old style fighters like Marciano and Muhammad Ali would have prepared, locking himself away over the Holiday season.  
I believe this clearly shows the dedication this man has. Many fighters would have turned down the opportunity to fight so soon after the holiday season because they wouldn't have wanted to lock themselves away from family and friends. While most people indulged themselves over the holidays, Scott has denied his body of all treats, pleasantries and favours in order to get to his fighting weight and into prime condition for this bout on the 28th. I believe we'll see results and a performance by Scott Harrison that will make the rest of the featherweight division stand up, pay attention and take notice of him.  
The featherweight class has always been exciting. We've had Barry McGuigian, Nasseem Hamed, Azumah Nelson, Salvador Sanchez and other Mexican greats. Even now, with the heavyweight division lacking some personality, I believe the featherweight class is one of the strongest in boxing and certainly one that everyone watches and talks a great deal about. You've got the likes of Chi, Marquez, Manny Pacquiao, Harrison and even Barrera who we believe can still easily make featherweight, but who we'd meet at any super feather if need be. There's an interesting fight coming up between Pacquiao and Erik Morales and we'd like to go up against the winner. It's such an interesting contest that even the loser of that could command another shot at a title. 
The loser of Harrison - Polo however, will have nowhere to go, especially when you consider what hangs in the balance for my fighter. There is much on the line and a lot at risk for Scott Harrison with so many potential big fights out there for him. It's easy to dream about the future but I'm not a big fan of it, having learned the hard way that boxing is the most exciting sport because of it's sheer unpredictability.But Scott and I both believe he is the best out there and we want to prove it in the most realistically way possible and that is by fighting the top men at feather and super feather after we put this dangerous contest against Victor Polo behind us. 
Styles do make fights and Victor Polo's suits Harrison down to the ground. Polo comes forward, likes to throw a lot of punches and is an attacking fighter, somewhat similar in style to Scott. So on the 28th of January at Braehead Arena in Glasgow, Scotland, something must give way and I have confidence that it won't be my man. I'm also confident that another of my fighters on the bill at Braehead, a very good Scotsman by the name of Gary Young, will also come through. Gary is fighting as a welterweight and going into his third year as a professional. He's unbeaten in eleven bouts and I believe he is the man to continue the success of Scott Harrison in Scottish boxing. Frank Maloney