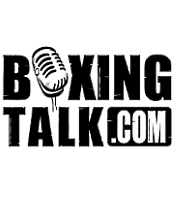 Scott "The Real McCoy" Harrison and Michael Brodie are set to take part in one of the biggest all British fights in years on June 3rd, the eve of the historic light welter clash between challenger Ricky Hatton and IBF champion Kostya Tszyu at Manchester's massive MEN Arena. Harrison's manager Frank Maloney sees this as a step in the right direction for his fighter, the WBO Featherweight champion, as he says there's more to the contest then meets the eye at first glance. Read on to see what else Maloney had to say only to Boxingtalk.com
Frank Maloney knows a thing or two about managing fighters. Among other accomplishments, he London man shepherded Lennox Lewis from novice pro all the way to the world undisputed heavyweight championship before the two parted ways in 2000. Although it may appear that Harrison, 23-2-2 (13), has gone back to European or even British level, in facing Manchester's Michael Brodie, 35-2-1 (22), for Maloney it's a calculated gambit to advance his fighter's career. "Styles make fights and Brodie is a good opponent who I had promoted to European level when I ran Panix Promotions so I know he can fight," he said. "The reason why this appealed to me so much and why I wanted Scott to take this fight so badly was the American TV appearance on Showtime and the fact that the world press will be in Manchester that weekend."
While all of Harrison's WBO title defenses have been aired in the UK on the premier domestic satellite service Sky TV, the hard as nails Scot hasn't graced American television screens for some time now. That's something Maloney is all too glad to change, as the US is obviously the world's biggest market in regards to the boxing industry. "If we're to take Scott to the next level and be able to negotiate with the Barrera or Marquez camps on equal terms then we need American exposure," stated Maloney. "That was the selling point for me for the fight."
Harrison's inclusion on the Shobox broadcast presents an additional opportunity to the veteran manager, one he hopes to gain for another member of his stable. "The undercard hasn't been determined yet but I will be asking Frank Warren if he can get my welterweight Gary Young on the bill as it would help bring more Scottish fans down to Manchester," he said. "Gary is a very good undefeated fighter in his own right and I think he would thrill the Showtime viewers in America. I can't think of a better one two combination for the broadcast then having both Scott and Gary on and I can only hope it turns out that way."
Both Harrison and Young have sizable followings north of the border and there may be other fighters from Scotland added to the undercard. That will only serve to pit more boisterous Scots in vocal opposition to the large Brodie contingent that will flood the arena as he is unquestionably, along with hometown hero Ricky Hatton, one of Manchester's favorite sons.
For Maloney the peril in this pairing will not only come from Brodie, the former British, Commonwealth and European Super Bantamweight champion, but from an old enemy of Harrison's; lack of focus. The fact that there are so many potential big fights ahead for the twenty seven year old gives Maloney cause for concern. The manager suspects that both Harrison's losing title defense against Manuel Median in 2003 and his recent subpar performance against Victor Polo had as much to do with his fighter looking past the fights as it did the efforts of the opponents.
In the case of Medina, he may be correct, as Harrison improved a great deal in the rematch, stopping the five time world champion to take back the WBO crown. It still remains to be seen if "The Real McCoy" can bounce back from the Polo scrap but Maloney is well aware of the dangers that this "British" level clash against Brodie presents. "Brodie is one of the top featherweights in the world," he said. "Many believe that he actually beat Willie Jorin for the vacant WBC Super Bantam title four years ago but was denied the decision by the judges. Recently his performances against Injin Chi have shown that he still is one of the best in the division. We're taking this one in all seriousness and I'm not going to be caught up by the press in talking about Harrison's next fight because the only fight I'm interested right now happens on June the 3rd. We will not look past Michael Brodie and I'm confident that Scott will win this important meeting in a clear cut fashion and move on."
Boxingtalk.com would like to thank Frank Maloney for making this article possible.
Send questions and comments to: thomaspointrd@aol.com