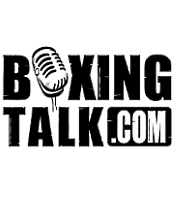 Press Release:
On January 28th Scott Harrison will defend his WBO Featherweight title against a very dangerous opponent in the form of Victor Polo. It's a fight that Scott wants in order to show the boxing fraternity and the American media that none of the other big names such as Marco Antonio Barrera, Erik Morales, Manny Pacquiao, Juan Manuel Marquez or Injin Chi frighten him. Scott is willing to fight anytime, anywhere. He believes that by taking on Polo, his number one WBO contender, he is sending out a warning to the boxing world.  
Aside from an early career loss, Victor Polo has only come up short in forty paid contests against Manuel Medina, Derrick Gainer and Julio Pablo Chacon. All of those were world title fights and some of those could have gone either way. I've just actually reviewed the tapes we have of Polo, watching his fights against Gainer, Chacon, David Toledo, and the first round stoppage of William Abelyan. I must say that Polo certainly will have some advantages against Scott Harrison. This will be the first time that Scott will fight someone much taller than himself and it's also the first time Scott will fight someone with a much longer reach.  
Polo is a fighter that likes to come forward and mix it up and is not someone that Scott is going to have to look for. I expect nothing less than a cracking fight, but as Scott's manager, I would have preferred that he have been more cautious and taken a less risky fight at this time. I would have preferred someone with less proven world class experience than Polo as we're trying to set up a super fight this year with one of the top feather or super feathers.
But Scott Harrison is at the top level of his career and is ready to fight anyone. Unlike a lot of champions, who keep taking easy fights to protect their position, Scott doesn't do that. Technically, he doesn't have to fight his number one challenger for another three to four months, so he could have had a much easier title defense.  
In his most recent bout Scott faced the highest ranked opponent available at the time, WBO number 5 rated Samuel Kebede, and stopped him in the first round. After Scott read on websites and forums how his fans felt about that fight, he told me that he wanted to face his number one challenger. "Polo's the one I want!" he told me. "That's the one I want to prove to the fans out there that I'm not the one that's running from the Barrera's and the Injin Chi's of the featherweight division".  
In this New Year the stated policy of our promoter, Sports Network, has been to deliver the big fights to its fighters. Negotiations are going on between our camp and the other champions but they're so hard at this level and nothing's going to happen overnight. Scott has to stay busy and I'd rather he does so against lesser opponents but that is not the wish of my fighter. I take my hat off to Scott, because very much like when I looked after Lennox Lewis, the Heavyweight Champion never really avoided anyone. It wasn't a matter of 'give me this one', it was a matter of Lennox simply asking 'when am I fighting' and 'where am I fighting', with the understanding that he wanted to fight the best out there. By taking on Polo, Scott believes that he's sending out a message to the rest of the champions that he's the one they've all got to fear and he's the one they've got to fight if they really want to call themselves super champions. 
I personally don't care which one of the other champions it is, as long as we can get together for a super fight in 2005. Scott really wants to fight in Vegas, as he enjoyed himself when he went out there to watch Barrera - Morales 3. He loved the atmosphere and believes that fighting there will hold no danger to him. It's just a matter of trying to get the fight and we are talking to everybody. I think that eventually, they can't ignore Scott Harrison much more.
It's up to the American press to take notice of this young man. It's up to the boxing fraternity and American television to realize that besides Barrera, Morales, Marquez, Pacquiao and Chi there is a fighter called Scott Harrison who should be mentioned in the same breath as those fighters if not a step above them. 
Getting back to Polo, he does worry me, but I think the fans are going to be in for a big treat on the 28th of January. I think they're going to see a bloodbath, but I trust that Scott will come through because I think he is the best out there. He will have to be on top form, however, and will also have to punch harder than he's ever punched before. 
As Scott's manager, I sometimes ask myself why does he do this, why does he choose all these tough fights? Going back a few contests, he really never knew what William Abelyan's strengths were, all he knew is that Abelyan was the fifth ranked featherweight in the world and had beaten many good Mexican fighters. There were other fights out there, easier fights that he could have taken, but that is not the makeup of Scott Harrison. This is a man who wants to fight and he craves the recognition of the fans as being the best out there. Without naming names, he's now put the pressure on other British fighters this year to follow his example and set a benchmark. I hope it's a benchmark that doesn't prove costly to our plans down the road but it's the wish of the fighter and I've delivered what he wishes. 
Polo is a very schooled fighter and I think that he could have very well gotten the decision, and therefore a world championship, against Derrick Gainer. Polo was the one forcing the fight while Gainer was doing all the running around and showboating. I think that Gainer only got the nod of the judges in the split decision because of who he worked with at the time, Roy Jones.  
On the tapes I've watched, Polo is quoted as saying that he doesn't have any problems going into anyone's backyard because he's a true fighter and he knows what he has to do when he fights in someone else's hometown. He says that as a Colombian he knows he'll have to travel because not a lot of fighters want to come to Colombia and fight. It's a very tough contest to start the New Year off with but these are the sort of fights that Sports Network is going to be delivering in 2005 and the real winners will be the fans.  
I'm personally looking forward to 2005 and not just because of what were working on for Scott Harrison. I expect to deliver a major fight for current two time British Lightweight Champion Graham Earl and I can see him really coming through this year. Among other things, former WBU Light Heavyweight Champion Tony Oakey will be back in the ring and we look for him to be very successful. I've made a number of promises to my fighters and by the end of 2005, I hope to have delivered on these promises. I think the fighters in the Maloney camp in for a demanding yet very exciting time. 
Frank Maloney