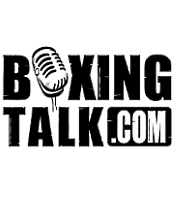 PRESS RELEASE:
WHO NEEDS PBS?  ESPN2 will redefine the term "educational television" on Jan 21 when "Friday Night Fights Main Events Special Edition" features four boxers on its broadcast who have attended at least two years of college:  Juan Diaz, Billy Irwin, Calvin Brock, and Clifford Etienne.  Below is some educational information about the four fighters, and their thoughts about boxing and college:
Juan Diaz:  Diaz (26-0, 12 KO's) is a junior at the University of Houston Downtown where he is majoring in Political Science in preparation for law school.  Last semester he received an A in American History and a B in Biology.  This semester, as he enters his junior year, he is registered for two U.S. Government courses and one Geography course.  "Boxing has helped me with school.  The discipline needed to be a good boxer—eating properly, getting to bed early, listening to your coaches—helps you to pay attention in classes and to do the homework to pass your classes.  I concentrate more when I'm in training.  On days when I have school I train in the morning and go straight to school.  On days I don't have classes I train and then head home and study."  
Billy Irwin:  Irwin (42-5, 30 KO's) graduated from Niagara University with an Associates Degree in Law and Security.  The 1992 Canadian Olympian currently works full-time as a security guard at the Casino Niagara in Niagara Falls, Canada.  Unlike Diaz Irwin doesn't see a correlation between his school studies and boxing:  "I was always very disciplined, even before boxing.  I was always a quiet kid.  I guess it was the way I was raised."  Irwin also jokes, "If anything I was always thinking about boxing while I was in school."  
Calvin Brock:  Brock (23-0, 19 KO's) is a graduate of the University of North Carolina at Charlotte.  He received his four-year degree in Business Administration while majoring in Finance.  "Boxing helped me a lot with school because it taught me to be focused and goal-oriented.  A lot of people never finish college because they're not goal-oriented."  Still an avid viewer of CNN, Brock tries to keep up with the state of the stock market while in training:  "I like Bank of America stock—one, because I worked there, and two, because it's been solid over the past few years."  Brock also thinks the latest merger between Nextel and Sprint will create a valuable stock . . .  
Clifford Etienne:  Etienne (29-2-2, 20 KO's) attended Southern University for over two years, landing on the Dean's List in each of his five semesters.  He majored in Business Administration and plans to return to school to finish off his degree.  "I love the children.  I'd like to work with kids."  Unlike Diaz and Brock, Etienne does not believe his boxing background helped him with school; however, he does believe that school helped him with boxing:  "The studying [for school] helped me to focus in boxing" . . .     
ALL-AFRICAN WORLD TITLE SHOWDOWN ON JAN 29:  It hasn't happened often, but it will happen again on Jan 29 as two African boxers compete for a world title.  IBF jr. middleweight champion Kassim Ouma (Uganda) defends his crown against Ghanan bomber Kofi Jantuah in a 12 round co-feature bout under the Arturo Gatti-Jesse James Leija WBC super lightweight world title bout.  Ring magazine editor and boxing historian Nigel Collins recalls that this rarity occurred in 1957:  On June 24, 1957 Hogan "Kid" Bassey (Nigeria) and Cherif Hamia (Algeria) fought for the vacant world featherweight title.  Bassey won via 10th-round kayo . . . Ouma (20-1-1, 13 KO's) has not lost a bout in five years and is ranked #1 by Ring magazine.  In his last bout on October 2, 2004, Ouma captured a unanimous decision over Verno Phillips to win the IBF jr. middleweight crown (W 12) . . . Jantuah (28-1, 18 KO's) has knocked out his last seven opponents and is ranked #8 by Ring magazine.  In his last bout on September 18, 2004, as part of the televised portion of the Oscar de la Hoya-Bernard Hopkins PPV broadcast, Jantuah blitzed highly-touted prospect Marco Antonio Rubio, annihilating the undefeated Mexican in one round (KO 1) . . .
MORE JAN 29:  The Gatti-Leija / Ouma-Jantuah doubleheader, which is within 1,500 tickets of a sellout, will take place during the week between the NFL Conference Championships and the Super Bowl . . . Legendary cutman Joe Souza was placed in a quandary once the Gatti-Leija bout was signed.  Souza has worked for both boxers for years and was forced to choose between the two.  When all was said and done, Souza chose to work with his San Antonio neighbor Leija, who he has worked with since the beginning of Leija's career.  Danny Milano, who was James "Buddy" McGirt's cutman when he fought, will take his place beside McGirt in Gatti's corner on Jan 29 . . .  
JAN 29 UNDERCARD INFO: 
Undefeated West New York, NJ cruiserweight Gino Ranquello (1-0, 1 KO) will battle in a four round undercard bout on Jan 29.  Ranquello's father, Ramon,  was a light heavyweight boxer from Union City, NJ who fought professionally for 10 years from 1975-1985.  Ranquello's (11-11-3, 9 KO's) biggest win as a pro came on September 18, 1979, when he knocked out former light heavyweight champion Mike Rossman in seven rounds in a Main Events-promoted bout at Giants Stadium in East Rutherford, NJ (TKO 7).  In his next bout following the Rossman bout, Ranquello was stopped in six rounds by Hall of Fame light heavyweight champion Michael Spinks (TkOby 6).  Al Certo, former trainer of James "Buddy" McGirt and Ramon Ranquello, now trains Gino as well . . .
Undefeated heavyweight prospect Malik Scott (20-0, 10 KO's) will take a step-up in opposition when he battles veteran David Bostice. Bostice (33-8-1, 14 KO's) has won six of his last seven bouts. The eight-year Mesa, AZ veteran has gone the distance with former world title challengers Franz Botha and Lou Savarese, and has also battled former world heavyweight champion Tim Witherspoon, former cruiserweight champion Al "Ice" Cole, and heavyweight contenders Wladimir Klitschko and Jeremy Williams...
In what is described by Main Events VP Carl Moretti as a "Pier 6 Brawl on the Boardwalk", undefeated jr. middleweight Giovanni Lorenzo (15-0, 8 KO's) battles undefeated rugged Bayonne brawler Dennis Sharpe (17-0-3, 4 KO's) in an eight round bout . .
Undefeated San Antonio, TX bantamweight Raul Martinez (5-0, 4 KO's) will appear on the Jan 21 undercard when he battles Leonard Martinez (21-17-1, 8 KO's) in a six round bout . . .