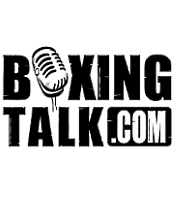 Press Release:
Paulie "The Magic Man" Malignaggi has been preparing for his ring return after an eight-month absence.  Due to a broken hand and recovery period, Malignaggi, 24, hasn't fought since last December when he won a seven-round technical decision against Sandro Casamonica (34-4). Malignaggi (19-0, 5 KOs) will next face Jeremy "Carolina Kid" Yelton (16-1, 8 KOs) in an eight-round match August 25 on a DiBella Entertainment show at the Manhattan Center in New York City. Brooklyn-native Malignaggi has been training in Tewksbury, Massachusetts under the watchful eyes of his new manager, Sal LoNano, and veteran trainer, Billy Giles, and assistant trainer Orlando Carrasquillo.  LoNano has been following the same method that he did with his former fighter, Micky Ward, sending Paulie to famed strength and conditioning coach Mike Boyle. Malignaggi's hand doctor, Dr. Stephen Margles, also is the same surgeon who repaired the Ward's fist, as well as Vinny Paz', Harry Simon's and others boxers.
"Training camp has gone great here," Paulie reported from the World Gym Tewskbury. "I miss home, but I'm away from distractions back there. I haven't fought in eight months and I'm really looking forward to my first fight with two good hands since my third fight as a pro. Mike Boyle's conditioning has gotten me in the best shape of my life. His program isn't
just for this fight; it's for my boxing career. Dr. Margles feels my (right) hand is 95-percent healed. I believe in him. Three times a week he checks out my hand and I've had no pain in sparring. People are going to see my balance and speed, as usual, but now that I have two good hands, I'm going to take this kid out. It's going to be my show - my time to shine again!"
"I believe that Paulie is going to be a world champion in 2006," LoNano commented. "I wouldn't be his manager if I didn't think so. After Micky retired I said I was done managing, but Paulie reminds me of Micky in a lot of ways. Not their styles, but their work ethic, guts, and determination to win. We can't wait for August 25."
Yelton, 22, is from Virginia. As Paulie noted, "Yelton's never seen, never mind fought anybody like me. I've got a few tricks for him."