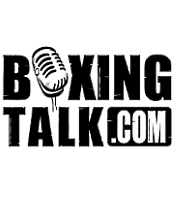 Outspoken Paulie "The Magic Man" Malignaggi (21-0, 5 KOs), preparing for the fight of his life June 10th against World Boxing Organization light welterweight champion Miguel Cotto (26-0, 22 KOs) at Madison Square Garden, refuses to tone down his act despite advice to do so from all corners. "What I do is talk, it is part of my mental make-up, and it got me this fight," Malignaggi explained. "This is Paulie Malignaggi at his best. People are going to keep hearing me lash-out at my opponents for the rest of my career. Like me or not, I'm a ticket seller. I'm not going to tone it down just because this is a big fight. Talking gets me psychologically up and ready for the fight, agitates people, breaks down some opponents, and draws interest.
"Cotto better start getting ready for our fight instead of worrying about what I'm saying. I want to let him know what I'm going to do to him. It may be a long, tough fight June 10, but he's going to catch a beating and I'm going to take his title belt. One Cotto's (Jose) down, one more Cotto (Miguel) to go. He's coming to my house. I have a lot of Puerto Rican friends and they're rooting for me. I'm from New York and I have a good
following - Italian, Puerto Rican, Irish, African-American, whatever. What makes this fight so intriguing is the different ethnic groups involved."
One person who definitely doesn't want Malignaggi to change is his manager, Sal LoNano. "He's 21-0 talking, why change now?" LoNano rhetorically asked. "Paulie's been talking about fighting Cotto since I've known him, so I went to New York City to see Lou about making this fight. The thing about Paulie is he's different than what he appears. Outside of boxing, he's a real gentleman, respectful and loyal. But in the ring he's as tough as they
come."
Malignaggi recently completed a four-week strength-and-conditioning program in Massachusetts and returned home to workout at Gleason's Gym before soon heading out to training camp for four weeks.
"Cotto's used to his opponent showing him respect," Malignaggi continued. "I'm not there to be his friend. I'm coming to take his world title and give him a beating. The day after the fight is going to be bittersweet for Puerto Ricans because they'll be happy at the parade (in New York City), but unhappy because their champion lost his world title to me the night before.
"Everybody knows I can talk the talk and June 10 I'm going to prove to everyone that I can walk the walk. I talk trash, but I can fight, too. What's Cotto going to do? He can't box and he'll try and cut-off the ring. He may even try to hit me low, on the hips to take my legs away, but I'm sure the referee will not let him get away with that. Cotto is a one-dimensional fighter and he can't change. There won't be any surprises from 'The Magic Man.' Fans know how I fight and the only difference this time is that I'll be wearing the WBO light welterweight belt afterwards."
Also on the June 10 card is Malignaggi's friend and occasional sparring partner, unbeaten middleweight sensation, "Ireland's John Duddy (16-0, 14 KOs). "I'm glad John Duddy is on my card," Malignaggi concluded. "He's an excellent fighter and exciting to watch. I respect him a lot. Someday I know he's going to be a world champion. His fans will be supporting me June 10 and my fans will be supporting him."