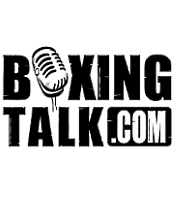 Junior welterweight prospect turned contender Paulie "The Magic Man" Malignaggi will embark on to be his biggest test on June 10, 2006 when he faces WBO champion Miguel Cotto , one of the division's best.  But for Malignaggi, the Cotto fight doesn't compare to surviving the streets of Brooklyn. At 25, the Italian-American Malignaggi is the oldest of several siblings, and life presented him with difficulties from an early age.  When he was six years old he faced the challenge of learning to speak English after his family moved from Italy to the USA.   But his toughest test came when he was first forced to learn the rules of the streets, and second how to survive it.  
Brooklyn can leave lasting psychological scars for street kids who aren't able to resist the lure of gangs and the so-called 'easy life.'  "It [Brooklyn] can be a very distracting place" says Malignaggi whose ring record is 21-0-5 KOs.  "I love Brooklyn, and would not change [my experience] but I've been through my lumps and knocks growing up." 
The lumps and knocks Malignaggi refers to are the distractions of the streets.  "My father was not around for most of my growing up years.  I had to learn to be a man myself," but his understanding of being a man was clouded by negative peer influences, and not having the emotional maturity to predict what behaviors spelled trouble. In addition to surviving the streets, Malignaggi faced an equally difficult task—adjusting to home life.
Not only was Malignaggi dealing with outside pressures, but he had daily disagreements with his mother, and his relationship with his step-dad was worse.  His biological father was absent, and the external and internal stress Malignaggi faced took a toll on him emotionally.  For many kids who grow up in difficult places, the ones who make it are able to channel their emotions in something they feel they can succeed, and Malignaggi, felt sports was his ticket out; but his mother thought otherwise.  "When [my father] left, [my mother] thought athletes were bad men [in terms of womanizing] so she didn't let my brothers and I watch or play sports," he says with a trace of irritation in his voice.  
Without sports, and little interest in other activities, Malignaggi took his anger out in school, and became a behavioral problem causing school officials to expel him.  Shortly after getting thrown out of school, Malignaggi went to live with his grandfather, and as a last ditch effort to save his life, Malignaggi's grandfather and uncle took him to the famous Gleason's gym--a moved that changed Malignaggi's life for ever.
"I really think they [his grandfather and uncle] wanted a different life for me," says Malignaggi, who will dedicate the Cotto fight to his grandfather.  Malignaggi is convinced his grandfather and uncle didn't take him to the gym to become a fighter, but to learn discipline.  Malignaggi took to the sport, and says boxing gave him the confidence he lost during his teen years.  Once he learned the fundamentals of the game, he focused on becoming the best possible fighter, and within a three year span, he compiled an amateur record of 40-9 and ended his career with a Golden Gloves title.   
Malignaggi turned pro in July 2001 stopping Thadeus Parker in 27 seconds in the Coney Island section of Brooklyn, and in his fourth fight, he helped raise money for an organization on a card billed, "Fighting for America: A Night of Thanksgiving."  His national TV debut came on April 2002, on ESPN2 where he defeated Sterling Gethers.  Malignaggi continued to win but developed hand problems that started in his third pro fight. Since then, he's had three surgeries on the hands, and now says he's a finally a two handed-fighter who can offer more in the ring.
Despite the past hand problems, Malignaggi isn't worried about that or what Cotto brings June 10th.   "I am planning to use all the advantages I have.  I am a fresh 21-0 without being in any wars; Cotto's a worn-out 26-0 with a lot of mileage on him," says the contender who had the unique experience of working for HBO to provide between rounds translation of the Italian spoken in the corner of Gianluca Branco in Cotto's last bout. 
Malignaggi is aware of one disadvantage he'll have against Cotto and that's in the power department.  But Malignaggi is quick to add, "Cotto is a one dimensional fighter, and anyone who thinks he can box lives in a dreamland." Malignaggi is currently in the Boston area, finishing up strength and conditioning training, and plans to return to Gleason's Gym to get serious sparing and roadwork.  "I not only want to be the next great Italian fighter, but want to be the world's next great fighter and my legacy begins June 10th."
If Cotto comes to the ring less than 100%, could lose his title because Malignaggi is quicker, talented in his own rights and plans to win at all cost. "When my career is over, there will be no doubt that I belong in the hall of fame," and for a kid who survived the streets of Brooklyn, and a troubled upbringing, it's unlikely he will let the "event" of June 10th rattle him; Malignaggi will enter the ring June 10th knowing he's experienced the worst and still came out a champion at least by his own definition.