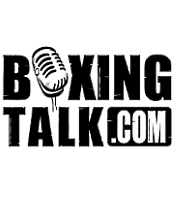 Edited Press Release: With just two weeks to go until super-flyweight contender Masibulele "Hawk" Makepula is scheduled to headline a BSP show at the Orient Theatre in East London, he still doesn't know who he will encounter when he steps between the ropes. Although BSP boss Branco Milenkovic has not announced the November 25, 2005 opponent yet, he is hoping to sign one of two well-known South African boxers for a shot at Hawk's regional title in what would be a huge bout in that country. Makepula is rated #8 in the world by Boxingtalk at 115 pounds and the promoter's press release says Milenkovic has trimmed his options to a "short list" of two potential challengers: current national junior bantamweight champion Simon Ramoni (Boxingtalk #14) and Zolile Mbityi, have been bandied about. 
Based on their recent performances, Ramoni would be the tougher opponent of the two.  The co-main event will feature Nkgubela Gwazela, who will also battle it out against an opponent to be announced.
When quizzed on who will fight Makepula, Milenkovic offers nothing more than a sly grin. " Whoever it is, we could be looking at one of the great local match-up's in recent times," said Milenkovic.
Both boxers in question turned in outstanding performances in their last outings, with Ramoni stopping Khulile Makheba in the fifth round in September 16th and Mbityi winning the Eastern Cape junior bantamweight title two weeks ago against Nkosana Sobethu.
Ramoni (26-7 with 16 KO's -- 7 losses) beat Mbityi (27-11 with 10 KOs) in a closely contested six-rounder when the two met in 2003.  Mbityi has bounced back in 2005 after five straight losses from 2002-2003.
An interesting fact about both potential challengers is that they ironically reached the high points in their respective careers under the BSP banner. Ramoni won the IBO junior featherweight title in 1998 in the UK and Mbityi the IBO crown in Poland in 1999.
Although Makepula has indicated he will fight all comers, many pundits believe Branco and his partner Baby Jake Matlala are taking a huge gamble by matching Makepula against either of his countrymen. Most experts believe a defeat may not only effectively end Hawk's  impressive ring career, but also scupper his aspirations to return to his former international glory. He's currently very much in the mix with all four of the major sanctioning bodies (IBF # 3, WBC/WBO # 7 and WBA # 12). Makepula is a former WBO champion at 108 pounds and arguabl beat Irene Pacheco in 2000 to capture the IBF title but lost a decision.
"Hawk has improved significantly since he joined up with us (BSP) eight months ago and doesn't really need to prove himself to anyone," said Milenkovic.
After the boxing community initially made very little fuss about Makepula's attempt to revive his career under BSP, Hawk silenced his critics on February 24th with a polished display, to capture the vacant WBC International super-flyweight title against the tough Filipino champion Rolly Lunas.
On June 24th, he further underlined the fact that he is far from a spent force when he outclassed the highly-regarded Russian champion Andrey Kostin.