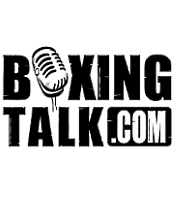 Press Release:
Gerald Evans and 1 World Productions' next venture will take place on January 28, 2006 at the Little River Casino in Manistee, Michigan. It will feature local product and decorated former amateur Torrence Daniels, a bantamweight in the main event against an opponent to be announced.  "I'm looking to establish a following for professional boxing here at the Little River, so that when they open their new 1500-seat venue in spring 2007, the audience will already be there," he explains.  
Evans and the Little River hooked up when he was asked by promoter Franklin Fudail to help coordinate the debut show last November. Fudail, who normally works with amateur boxing, has since stepped aside, leaving Evans at the helm of yet another boxing program's birth. Besides Torrence Daniels in the main event, we've got [lightweights] Frank O'Neal fighting Reggie Nash; we've got [super welters] Robert Jones fighting Dan Wallace, and  [cruiserweigts] Sonny Baker against Harvey Jolly. We want real competitive matches, people risking their zeroes.
[Cruiserweight] Pharaoh Turner will fight an undefeated Ukrainian guy, Jerry Ahmebov. Turner is 8-0 and the Ukrainian guy is 6-0. We're also working on a female fight for a young lady named Veronica Rucker and [super middle] Anthony Cannon should be fighting as well."