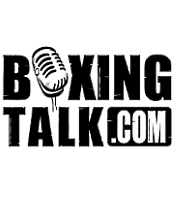 This past weekend I traveled to Missouri for a fight card promoted by Main Events. It got absolutely zero mainstream or Internet exposure... this was a card nobody outside Springfield, Missouri had heard about. What a shame! It was a great promotion! Main Events decided to take its show on the road and
into the hometown of heavyweight hopeful BJ Flores. The five bout, non-televised show was held at the Mosque in Springfield. From the outside, the building didn't seem to fit into its neighborhood.  It rose much taller than the rest of the landscape and looked like it belonged in the Middle East. Once inside the arena, the place screamed old school boxing! From the old stage in the back to the orange and blue seats right down to the old musty wooden floors this place had it all. Madison Square Garden it isn't, but this had the feeling of fight, the smell of the classics, and all the right amenities with a touch of old school class. 
The show kicked off right at 8 pm to the cheer and excitement of 1300 plus fans in the arena. Main Events expected a larger turnout, but could have never expected that the fans they lured could have possibly been as live as they were. I can tell you from firsthand experience covering the largest cards in Vegas and comparing the two we got some stiff competition. A fighter in the dressing room told me after his fight he could not hear the bell or the ten-second warning due to the overly excited fans. 
The first Bout began with 24 year old Josh Flores, BJ's younger brother taking on Quentin Simmons of Oklahoma in a 4 round attraction. Flores' non-stop punching and aggression wore his opponent down and caused the referee to stop the fight in the 2nd round, Josh moves his record to a perfect 2-0 (2 KO's).
Bout number two featured two-time national amateur bantamweight champ Raul Martinez now 4-0 (4 KO's), who made quick work of his opponent Roberto Solis.  Raul used his combination of speed and power to put away his foe in just 11 seconds of the second round. Folks if you haven't heard of this future star start your research now! This kid has the absolute composure of a champ, and from this writer's standpoint all the right tools and mental make-up to be our next Finito Lopez at 112 lbs. Although it's really too early to tell, keep an eye out for this one!
In the third bout of the evening Springfield's Brian Cook 10-3 (7 KO's) knocked out Steve Mayo of Oklahoma City in the seventh round of a scheduled-eight round super middleweight bout, Cook dominated the passive Mayo early on, but couldn't finish him off until finally landing a big right hand in the seventh frame that knocked Mayo's mouthpiece to the mat and Mayo to the canvas.
The Fourth fight featured 4-0 Jose Diaz, younger brother of WBA lightweight champ Juan Diaz, Against the game opponent Carlos Zambrano 7-10-1 of Los Angeles, In what seemed to be a made for TV action packed fight this barnburner went the distance with Jose Diaz winning by a clear cut unanimous decision. From round one's opening bell to the final bell of the fourth round these two warriors traded power shot after power shot. Diaz Clearly hurt the game but outgunned Zambrano numerous times during the fight. However during the 3rd round it seemed as if Zambrano had Diaz hurt but let him off the hook. Diaz extraordinary work rate, hand speed and zinging uppercut along with his disciplined body attack should make him something to see in the future.
In the main event of the evening Main Events' up and coming heavyweight BJ "El Peligroso" Flores scored an incredible first round knockout over Cruz Quintana 10-3 (8 KO's) in front of his 1300 + adoring hometown fans. BJ needed just 2:11 seconds of the first round to secure another big KO win to bring his record to 9-0-1 (7Ko's). During the first minute of the bout BJ used his lightning fast jab to set up his offensive attack. BJ seemed to find his range early and begin landing hard power shots to the head and body of Quintana. During the round Quintana managed to fire back a few shots but left himself open to a huge right hand that staggered him. In the second minute of the fight Flores again setting up off the jab fired a hard overhand right that had Quintana doing the Jello walk before finally resting on the canvas and being counted out. When Quintana finally got up on his feet he was shaking and holding his head. The doctor looked at him and determined he had a busted eardrum.
BJ has been featured numerous times here on Boxingtalk.Com, as we believe he has an outstanding amateur background and a very solid professional career ahead of him. After his stunning KO, BJ took the announcers mic and thanked his beloved fans and friends as screams and chants rang through the frenzied environment. Kathy Duva, CEO of Main Events said after the fight "Either fighters perform outstanding at home or horribly, no in between". In this case it was an outstanding performance and one that will have the people of Springfield begging for another fight in their hometown, hopefully to witness their hometown hero BJ Flores build his career.
Send questions and comments to: Albie333@Cox.net