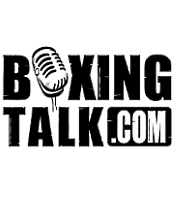 PRESS RELEASE:
For the next several weeks the local NJ/NY media will receive a weekly newsletter containing the latest information about the Nov 30 fight card at Schuetzen Park.  The main event will feature undefeated Jason Litzau (15-0, 14 KO's) in a 10 round featherweight bout against Mexico City, Mexico native Miguel Munguia (15-4-1, 13 KO's).  Below please find the latest info for week three.
CAMP NOTES: Jason Litzau
Litzau has been sparring with former WBC Lightweight Champion Stevie Johnston in Vero Beach. FL.  Litzau's manager, Bob Van Syckle, reports that "Jason is getting more and more comfortable against the southpaw former champion."  Litzau recognizes the importance of battling southpaws in camp because "currently there are a lot of southpaws in the top ten of my division.  So I want to be ready for them when the time comes" . . . Van Syckle also reports that "Jason says he is training hard for this fight because he want to look spectacular for the fans in New Jersey.  He says, "Tell everyone to come to the fight and I will make sure the fans get their money's worth.'" . . . . One thing is certain:  come Nov 30 Litzau will have the best tan in the building since he spends the majority of his off-time lying by pool side . . . Teddy Cruz, Arturo Gatti's conditioning coach, is working on strength training with Litzau . . .
Henry Crawford
Crawford trains at Joe Grier's Boxing Academy in Paterson, NJ . . .   The 24-year-old Paterson, NJ native compiled an amateur record of 90-10 while winning the NJ State Golden Gloves three times . . . Crawford is trained by "Nettles" Nasser, who has also worked with world-title challenger Omar Sheika and light heavyweight contender George "Khalid" Jones . . .  Nettles reports that Crawford has sparred over 40 rounds in preparation for the Nov 30 bout.  He expects Crawford to hold three more sparring sessions of six rounds each before they break camp . . . Crawford has been sparring with contender Kendall Holt to prepare for Nov 30 . . . Nettles is impressed with Crawford's progress as a boxer:  "He's sitting down on his punches more.  He's more confident" . . . Crawford trains in the afternoon and then works the night shift at Food Town in Paterson . . .  And what does Nettles believe is Crawford's greatest strength:  "His speed.  He is fast, and quick on his feet.  I haven't seen that kind of speed in a lot of fighters, except guys like Roy Jones, Jr. and Zab Judah" . . .  Nettles also believes that in "five or six fights he'll [Crawford] be ready to take on another prospect on a 'ShoBox' [type] of card" . . .