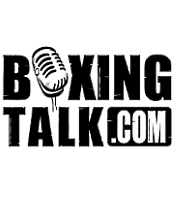 In every sport, there are athletes that stand out and etch their place in the annals of history through careers filled with great moments and crowning achievements. But once these incredible athletes retire, it is always up to the new era of athletes to carry the sport for the next generation. With many of boxing's superstars of the 90s already retired like Lennox Lewis and Felix Trinidad or in the twilight of their careers like Oscar de la Hoya and Bernard Hopkins, the sweet science has seen a surge of new faces emerging recently, ready to lead the sport well into the twenty-first century.
On June 24, 2006 on HBO, two of Main Events' undefeated hopefuls will seek to establish themselves in their respective divisions, while aiming to become household names. Interestingly enough, both of them are tabbed to square off against two other undefeated prospects. Calvin Brock, a 2000 U.S. Olympian, will take on Timor Ibragimov in a heavyweight fight, while welterweight Joel Julio of Columbia faces dangerous Carlos Quintana of Puerto Rico.
Since Lewis' retirement, the heavyweight division has been in a state of disarray. Some champions have lost their titles, several new names have attempted to nab a piece of the crown, yet no one name has become synonymous with heavyweight champion of the world, which has led many casual sports fans to grow increasingly frustrated with the sport. But Brock, nicknamed "The Boxing Banker," feels he has the answers for boxing's prize division.
"If I have to gain the attention and respect of all boxing fans, then that's what I plan on doing. I will have to prove that by going in there and making a statement each time out," says Brock coolly. "I am the hottest heavyweight contender in the world. I don't know who else has the potential to challenge. No matter what style you have, I am intelligent enough to adapt so I can win while looking good and not getting beat up in the process."
True enough. Brock's last fight, a crushing knockout victory over Zuri Lawrence, is proof that he is quite capable of breaking styles down. Against the tricky Lawrence, Brock (28-0, 22 KOs) landed blows patiently for six whole rounds before starching his foe with one explosive left hook. Since that fight in February of this year, the name Calvin Brock has been the topic of conversation among hardcore fight fans discussing the possible names eligible for heavyweight savior.
Despite his devastating knockout of Lawrence, Brock cannot punch like Samuel Peter. He may not have the evasiveness of Fres Oquendo or the handspeed of Monte Barrett, but the UNC-Charlotte graduate is a well-rounded fighter with tremendous heart, a likable personality and an interesting background. Heck, how many people do you know with a degree in finance who make a living boxing against two-hundred pound giants? Not many. But despite being a one-of-a kind personality in the sport, Brock is far from being smug.
"If you go to college, you get pulled away from boxing. All you think about is going into the work force and having a secure career. But my security wasn't to go out into the work force. My security is obtaining my dream of becoming heavyweight champ of the world. It's very hard to make it in boxing—it's a long shot. But I've done it by being a work-horse from sun up to sun down and I'll do it with my confidence, my ability and God's blessing," Brock says humbly.
In his prime at thirty-one years of age, there is perhaps no better time for Brock to materialize his dream by fighting one of the four heavyweight titlists. But Brock isn't rushing things. And he's not overlooking Ibragimov, who many see as a mere stepping-stone for Brock on June 24. He understands that he must deliver a sound performance against a cagey fighter in order to come one step closer to achieving his dream, but he knows the experience he's gained in his professional career so far will see him through and true.
"I know Ibragimov is undefeated. He has a good one-two. He's a good outside boxer that moves well, but I'm good at finding my opponent. Once I land my shots, he'll be out of there. I will be at a lighter weight—under 225. You're going to be impressed. You will see a better jab, a better defense, better balance," says Brock.
Say Brock does get past Ibragimov convincingly. What's next for him? He'd definitely be worthy of a title shot, so which titlist would he prefer facing?  "There's no one in particular. Whatever is economically the best. I'm thinking [I can fight for the championship] this year," says Brock with a hearty laugh. "I have a good nine years or so left in the sport, so I'm putting things in God's hands. Everything's worked out fine. After June 24, the world will be drooling for me to take on one of the title holders."
While Brock has been sparring rounds in chilly Pennsylvania, welterweight sensation Joel Julio (27-0, 24 KOs) has been in training camp under the watchful eye of Buddy McGirt in sunny Vero Beach, Florida. But don't think for one second that Julio has been spending time relaxing on the seashore—he's still running several miles a day early in the morning. And for every time he hears he's the future of boxing, that's another minute of shadowboxing he has to finish. For Julio, there's no other way to train as long as he wants to win a world title.
In the last two years, Julio has been gaining fans for his devastating knockout power. But there's more to his arsenal than just brutal force, whether fans and experts see it or not. When he steps into the ring against Quintana, he hopes the world gets to see that he also has supreme conditioning, excellent timing and a solid defense.
"I will be ready for twelve rounds, but I don't think it'll go the full twelve. I do finish early a lot but I also have talent. I'll show it round by round if it goes the distance. This won't come down to who punches harder, but rather, who can hold up for the whole twelve rounds," says Julio laughing. "I'm very happy because I've trained hard for this opportunity. I've been looking forward to this moment my whole life. I'm more than ready both mentally and physically. There's no pressure. I feel great."
Fighting in perhaps one of the deepest divisions in boxing, only big things await Julio if he wins on June 24. There's the winner of Baldomir-Gatti. There's Antonio Margarito, Ricky Hatton, Floyd Mayweather Jr., and Shane Mosley. Even names like Zab Judah, Luis Collazo, Kermit Cintron, David Estrada and Paul Williams, who seems to be the hottest young prospect at 147 pounds alongside Julio. But Julio's not feeling any type of competition with Williams or any other fighter for that matter. For now, Quintana is the only fighter on his mind.
 "Paul Williams is a good fighter. He's worthy of the praises he's gotten but wait until June 24. You will see who the future of the division is. Not only the future of the division but the world champion," says Julio.