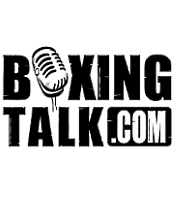 Once again Main Events is throwing their past, present, and future right into the fire of their respective divisions.  Over the next few months, we will see the return of the "Ferocious One" Fernando Vargas in a comeback match that more than suits the level of difficulty most boxing experts and fans could ask for.  Next up is Main Events and ESPN's pay-per-view debut on April 23, featuring undefeated knockout artist Kermit Cintron challenging Antonio Margarito, one of the toughest fighters in the 147 pound division. Cintron is moving forward with the fight despite his untested, recently operated on right hand, and a nine-month lay off.  Opening up this stacked card is undefeated heavyweight Calvin Brock, who hopes to make it to the "Big Time" when he takes on one of the heavyweight division's biggest frames in Jameel McCline. Also on the card is WBA lightweight titlist Juan "the Baby Bull" Diaz defending against Ebo Elder.  Finally, in June, Main Events will pit their cash cow Arturo Gatti against Boxingtalk's pound for pound #3 in the world, Floyd Mayweather Jr.  With rumors that Rocky Juarez will challenge for In-Jin Chi's featherweight title, will Main Events' busy schedule pay off for them, for boxing fans or both?.  Read on to see Boxingtalk's breakdown…
 On April 23rd, The first ever ESPN boxing PPV features one of the years most intriguing welterweight bouts as Kermit "the Killer" Cintron goes up against the WBO title holder Antonio Margarito.  Margarito lost his 154-pound  debut against Daniel Santos last year, but he suffered an accidental head but that eventually stopped the match due to a big cut over the right eye. The cut forced Antonio to overprotect the eye which eventually resulted in a technical decision in favor of Santos. After returning to 147 and causing the cauliflower ear of Sebastian Lujan to nearly become severed, Margarito is looking for a win over Cintron, who not only pulled out of the Lujan fight but also almost pulled out of the Margarito fight due to a second hand surgery.  The second operation was necessary due to complications from the original surgery following a TKO 8 win over Teddy Reid.  Word has it that one morning about a month ago; Cintron woke with an epiphany of taking the title off of Margarito in dramatic fashion.  Epiphany or not, the bottom line is that hand is untested and has forced Cintron to cut back regular gym work over the entire time.  Still, Cintron brings explosive power to the welterweight division.  With only 25 amateur fights and 24 pro fights, his experience is still growing  Who ever comes out on top may be the #1 contender to take on the undisputed champ in Zab Judah, although there is also Shane Mosley and Oscar De La Hoya to consider.  Whether or not the winner is able to land the always evasive title of the undisputed, there is no doubt that the victor of Margarito-Cintron will soon be one of the biggest stars in boxing. 
 WBC junior welterweight champion Arturo "Thunder" Gatti has been in three fights of the year and has a boxing style that breeds fight fans.  After being criticized for not fighting top level competition over the years while holding a paper title, Arturo Gatti and Main Events lays it all on the line against Mayweather in June.  Perhaps the most complete fighter in the game, Mayweather evidently poses the biggest threat to continual withdrawals from the Main Events' ATM machine that gatti has become.  Most boxing experts are picking Mayweather to easily outbox Gatti all night in Boardwalk Hall.  This writer is not one of them.  Although Mayweather is obviously the better boxer, an old saying in the boxing world is "the puncher is always in the fight."  Simply put, if Mayweather is outboxing him, Gatti can try to punch him right in the face.  If Dermarcus Corley can stun Mayweather, there is no doubt Gatti has the power to hurt him worse, provided he can hit him.   Mayweather did not move up to 140 because he could not make 135, he moved up for the money and the glory. Either way, Gatti and Main Events are leaving nothing into question after setting the stage for perhaps the most anticipated showdown of the year.
 Former IBF/WBA light middleweight champion "Ferocious" Fernando Vargas is making a coming back after a 15-month lay off surrounded by steroid scandal, severe back problems and a possible thyroid condition. Vargas' talent in the boxing ring will never be questioned, but many boxing experts have questioned the way in which this superior talent was thrown in with Felix Trinidad and Oscar De La Hoya before he had suitable ring experience.  Some of this blame however must fall directly into the hands of Fernando, who makes sure he lets it be known he has the most machismo. In just his 20th pro fight, Vargas fought competitively but ultimately took a beating from future hall of famer Felix Trinidad.  Only 3 fights after loss to Trinidad, Vargas found himself in the ring with Oscar De La Hoya.  He started off strong but Vargas once again took a lot of punishment in a clear-cut defeat.  After two mediocre performances, amid steroid allegations and an aggravated back which put his career into question, Fernando fought through thyroid problems and forced himself back in the gym.  Now, after 15 months, Vargas steps into the ring with tough middleweight contender, Raymond Joval.
 With Cintron, Gatti, Brock, and to a lesser extent Vargas all in risky fights, Main Events is laying it all on the line.  This audacious gamble on the short-term future of the company could pay off, but it also could blow up right in their face.  Whether or not Main Events wins all of these upcoming fights, there is one thing for sure, the fans finally win.  Check in tomorrow for Part 2, where more of Main Events' future is analyzed.  Can Main Events continuously win all their title fights?  The odds are stacked against it, but the fans will love every minute of it. 
Send
comments to
boxingtalk@gmail.com