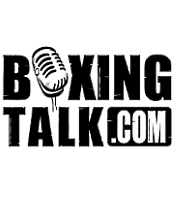 Edited Press Release:
Earlier this month, heavyweight Ed Mahone lost a unanimous twelve-round decision to Henry Akinwande in Leipzig, Germany, near Berlin. The Sauerland Event promoted fight also featured Arthur Abraham winning the vacant IBF middleweight title against Kingsley Ikeke. However, Mahone's team remains optimistic about the boxer's future and have indicated that, despite the loss, "Mahone will be ranked by the IBF, WBA, WBC and WBO in their next postings of rankings." With the loss to Akinwande, Mahone's record now stands at 23-5-2.
"I thank the IBF and Sauerland Events for giving me the opportunity to fight for the IBF Inter-Continental title versus Henry," said Mahone, who took the fight on short notice. "While I had the wind to stay with him, I didn't have the snap to do what I needed to do for a win. After the third round I couldn 't step around his jab quick enough and didn't have the zip on my combinations to get inside and land them," he continued.
"While Ed had been sparring with Rahman, Klitschko and the like, moving around so much wasn't allowing him to train as he needed to for his own career," said his Manager Jason Rem. "But now that he is settled in Los Angeles and has this purse, he can do what he needs to do to reach his goals. And the fight versus Henry was a great test for him coming off of the knockout win versus China Smith."
"I saw him in LA after he got back from Germany and couldn't tell he had even been in a fight." said Hasim Rahman's trainer Thell Torrance. "He looked good and had a great attitude about his career. There is no reason Ed Mahone can't be considered a top heavyweight contender." Ed Mahone plans to climb into the ring and fight again in mid February. "I am looking forward to getting back in the gym and working on my footwork, combinations and
getting into a solid routine and training program," said a positive and upbeat Mahone. "Henry was a great measuring stick. He didn't hurt me and I could have gone more rounds. I just need to continue training, put the pieces together and stay patient and focused."