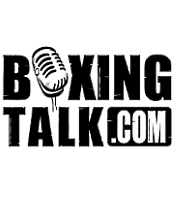 After great consideration and deliberation with boxing people and Team Magee, Maloney Promotions have today decided to move the classic British and Commonwealth Super-middleweight title fight between Carl Froch the champion and Brian Magee to the home of British boxing the atmospheric York Hall in Bethnal Green, London, this is a venue where many titles have been won and lost and reputations lost and gained, including fighters such as Nigel Benn, Chris Eubank and Lennox Lewis 
This decision wasn't taken lightly, Frank Maloney saying "Belfast boxing is like the London buses you wait ages for one and then two or three come along at once." It was taken as a business decision and as a consideration to the Belfast boxing fans. One of the main reasons behind this decision was because Sports Network are to run a show at the same Kings Hall venue six days before featuring the WBO featherweight champion Scott Harrison. 
Frank who manages Scott believes it could be a conflict of interests as he would have to spend a week promoting Harrison and not mentioning Magee-Froch thus leaving him only six days to promote the mega fight. Maloney took the decision that it would harm both promotions as it would split the Belfast public down the middle. 
Team Magee are also of the opinion that regretable it would be very hard to hold a fight of this magnitude in Belfast on that date and although it's with much regret that Brian will be losing the home advantage he still believes his fans will follow him to London and cheer him on to victory. Magee knows the York Hall well as he has boxed there when he was managed by Frank Maloney and Panix Promotions so it will not be an alien venue to him, 
Another venue that was mentioned was Nottingham this being the home town of champion Carl Froch the promoter knew this could have broken records for a fight at Nottingham but because of Maloney's allegience to Brian and Team Magee it was thought that London was a better venue with it's history and unique atmosphere. 
Frank made a cheeky remark saying "At least you gents will get to see the boxing and you'll be able to bring your wives and keep them happy by letting them going shopping in London" 
Maloney has promised Magee that there will be an Irish atmosphere to the East London venue on the 26th May. 
The one thing that the Belfast public can be assured of is that when Brian wins the titles his first defence will be in his home city. 
Tickets for this great clash at the historic East London venue can be purchased online at
http://www.maloneypromotions.com
or via the ticket hotline on 0871 221 1508 and are priced at £70 ringside and £35 standard. 
For more details please contact Maloney Promotions on 0208 692 6313 or by e-mail to
press@maloneypromotions.com