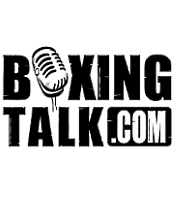 PRESS RELEASE:
Undefeated Mexican middleweight champion Gustavo Magallanes of Tijuana, Mexico, meets hard-hitting Rene Arostegui of Mexicali, Mexico, in the 10-round main event on the nationally and internationally televised "Guilty Fight Night" card presented by Guilty Boxing Friday, July 29, at El Foro in Tijuana.The 32-year-old Magallanes lists a record of 28-0 with 23 knockouts while the 27-year-old Arostegui has a mark of 25-5 with 21 knockouts.
Magallanes won the Mexican 160-pound championship in his most recent outing, a ninth-round knockout of Ricardo Olmeda on a Guilty Boxing card Oct. 22 in Tijuana.
The 6-foot Arostegui, who was the World Boxing Council Continental Americas super welterweight champion at the age of 19, enjoys a three-inch height and reach edge over Magallanes in addition to his five-year age advantage.
Guilty Boxing's "Guilty Fight Night" telecasts are seen domestically on America One, Comcast Sports Chicago, DirecTV, Dish Network and The Urban Network; in Europe, Africa and middle eastern countries on Fox Sports International; in Europe and Africa on BEN Television; in the Caribbean on WCVI Super Station; and in Japan.
Guilty Boxing's weekly cards are seen in 202 million households worldwide, making Guilty Productions one of the fastest-growing providers of boxing television programming in the world.      
This is another in the ongoing series of "Guilty Fight Night" cards to be held in Tijuana.  The innovative Guilty Boxing series was launched during May, 2004, and has presented cards in Las Vegas, California, Arizona and Connecticut as well as Tijuana.
An eight-round fight on the seven-bout Guilty Boxing card features super middleweight Jose Juan Vazquez of San Juan, P.R., (15-1-1, 9 KOs) against Eduardo Ayala of Yabaros, Mexico, (26-19-1, 15 KOs).
Six-round bouts include: cruiserweight Marcos Geraldo Jr. of Tijuana (7-0, 7 KOs) against Juan Alcantar of Los Mochis, Mexico, (3-2, 1 KO); welterweight Fernando Uribe of Mexico City (3-2, 3 KOs) against Heriberto Escolar of Tijuana
(1-1-1, 1 KO); and featherweight Francisco Leal of Tijuana (6-0, 4 KOs) against Eduardo Gutierrez of Navajoa, Mexico, (14-9, 9 KOs).
 Four-round bouts include: welterweight Ivan Alvarez of Mexicali (3-0, 3 KOs) against Carlos Urraga of Los Mochis
(3-2, 3 KOs) and lightweight Ernesto Olivas of Tijuana (0-2) against Refugio Contreras of Tijuana (1-1-1, 1 KO).
 The Guilty Boxing card starts at 7 p.m. (Pacific) with gates to El Foro opening at 6.       
Commentators for Guilty Boxing's "Guilty Fight Night" telecasts are "The Colonel" Bob Sheridan and Benny Ricardo.  Sheridan, a Boxing Hall of Fame inductee, has worked almost 800 world championship bouts on six continents during a career that has spanned more than five decades.  Ricardo, for 11 years a place kicker on four NFL teams, also is a veteran announcer and has covered the biggest events in the sports world, ranging from Super Bowls to World Cups.