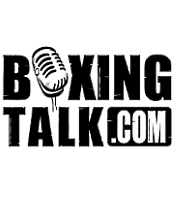 PRESS RELEASE:
Days before the biggest fight of his career, a rematch of a sensational fight in which he lost, Italian heavyweight slugger Vinny Maddalone is just happy for the opportunity. "Am I nervous about my first Pay-Per-View? No, definitely not. I was a co-feature when Wladimir Klitschko and Ray Mercer fought. Once you're in the ring, you forget about everything else. You just have to take care of business."
Maddalone will face arch rival Brian Minto this Saturday, October 1, as one of the main supporting bouts to Joe DeGuardia and Star Boxing's epic Tarver vs. Jones 3 fight at the St. Pete Times Arena in Tampa, Florida and televised live on HBO PPV.
"This time, it will be different," he promises. In their July 2004 first fight, Maddalone dropped Minto early and held onto a lead entering the last round of an all-out war…then walked into a fight-ending left hook.
"I've watched our first fight over and over. I was coming in without throwing punches. He's never seen me come behind my jab, that's number one.  The jab is going to lead into everything this time. And once I'm inside, I'll stay inside. I won't give him a chance to hold and turn his back and run away. It'll be a good night for me."
Maddalone has been carving a place for himself in televised boxing. While the baseball player turned Toughman turned professional heavyweight admittedly lacks the polish a fighter with more amateur experience enjoys, he brings what few of them do to the ring: guaranteed excitement.
In his last appearance, Maddalone put on another electrifying display by going to battle with formerly undefeated Shannon Miller. Much to the delight of the ESPN2's Friday Night Fights audience and fans in attendance, the Queens, New York, native dropped Miller twice early, survived some rocky middle rounds and then roared back with a single left hook to drop and stop Miller in round five.
"I guess the thing I didn't like about the Miller fight was that I got caught up in the action. I was really shocked he stood toe to toe with me and came at me. I could have made that fight easy if I stayed away and boxed with the guy, but I got caught up and that's what I love to do is bang. I was throwing wide shots and of course, the crowd loved it, but I wish I could have thrown shorter, crisper punches. What I liked was that the punches I threw were in combination. I didn't throw one punch at a time. I was throwing two or three at a time. That's what (new trainer Certo) Al was happy with too."
While he suffered some minor abrasions against Miller, including a cut eye, Maddalone says it won't be a factor. "It was just a little slit. No stitches. I put Neo-Sporin on it and in two days it was gone. I was back in the gym the next week. I got a massage on Monday and was back in training the next day."
While Maddalone has professed his desire to rematch Minto, what really set things in motion was a campaign Minto's people launched to call him out publicly. So will this fight be a grudge match? "Nah. I spoke to him on the phone a couple times, and he said 'listen that wasn't me, that was my promoter trying to build up the fight.' I don't have any grudge against him. That's not my style, I don't talk too much. I talk in the ring and that's pretty much it. I'm just glad we're going to fight again. I've wanted this for a long time."
The Tarver vs. Jones 3 pay-per-view telecast, beginning at 9pm ET/6pm PT on October 1, has a suggested retail price of $49.95, will be distributed by HBO Pay-Per-View and will be available to over 50 million pay-per-view homes. The telecast will be available in HD-TV for those viewers who can receive HD. HBO Pay-Per-View is the leading supplier of event programming to the pay-per-view industry. For your daily Tarver vs. Jones 3 updates, log on to log onto
www.HBOPPV.com