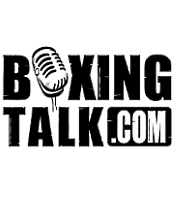 After learning that a rematch was in the process of being made between New York based Heavyweight Vinny Maddalone and Butler, PA Brian Minto. Boxingtalk.com decided to contact the two to see just how close the fight is to getting done. First, we contacted Minto who quickly let us know it was a done deal on his end, and then we contacted Maddalone to get his take.  Read on to see what the both of them had to say when we got them both on the line. 
Ray Campbell:
Brian, I just spoke to Vinny no too long ago and he said that you guys will be facing one another on October 1st in a rematch to your action packed Brawl bout back in July of 2004, is that accurate and what can you tell us?
Brian Minto: I signed the contract so yeah
RC: So you just signed it today (Thursday)?
Brian Minto: I signed it yesterday (Wednesday)
RC: Well let's get him on the line, and let him know that.
Brian Minto: Sure I don't care. I like Vinny he is an alright guy.
(We then get Maddalone on the line)
RC:
Vinny, what's going? I got Brian Minto on the line with us.
Vinny Maddalone: That's Cool, what's up?
RC: He (Referring to Minto) said he has already signed the contract and just waiting now on you.
Vinny Maddalone: Okay then Brian my contract will be done tomorrow (Friday), I just got it in today.
Brian Minto: Hey Vinny what happened I heard they were getting greedy with all of the money for the fight.
Vinny Maddalone: Yeah that is what I heard, that's what happened, I don't know the whole story but that is the thing. This is a co-promotion and the money that they guaranteed with Shannon (Briggs), they wouldn't pay.
Brain Minto: So that's why I guess you had to come get me then?
Vinny Maddalone: That's it.
Brian Minto: How is your eye? Healed up and everything?
Vinny Maddalone: Yeah I am healed up and ready to go, for the last three weeks I have been sparring. But I have been throwing down with big guys getting ready for Shannon.
Brian Minto: Yeah now you are fighting a small guy (referring to himself).
Vinny Maddalone: Yeah this is it, we had a great bout on ESPN, and now this is it, now we are on HBO so it is going to be a great fight.
Brian Minto: Hey I was upset about the money but I said hey look at the opportunity. If we put on a show like we did the last time, we can be like Mickey Ward and Arturo Gatti
Vinny Maddalone: (Cutting in) Yup that's it
Brian Minto: It's all about business man.
Vinny Maddalone: Just like I was telling Ray, this is a business. But I think they were being tight with the money and said that the money wasn't there with the Briggs fight with me, so I think that was it.
RC: Brian, how excited are you to get this opportunity to fight on HBO PPV, on one of the most highly anticipated cards of the year?
Brian Minto: Awe man it's awesome. I think Vinny and I are going to win a lot of people over in the general American public. They are going to be watching to see Roy Jones but I think they are going to get better than that.
Vinny Maddalone: That's it, that's all I have been saying. I have been telling everyone, people pay $49.99 for this PPV and now they are going to get their monies worth. I am a boxing fan first, when I pay for a PPV event and the fights aren't what they are suppose to be, I get upset, so I want to give the people what they pay for and that's a good show.
RC: So I guess it's safe to say we can expect an all out battle?

Brian Minto: I am going to give it my all, and I am sure that Vinny is going to give his best and you cant ask for anything better, and it might be even better than the last time.
Vinny Maddalone: Exactly, that is what is going to happen. You got two guys going in there giving everything they got it is going to make for a great fight. It's like my last fight with the kid (Shannon) Miller that I fought on ESPN. I dropped twice in the first round he gets back up, that's a kid that wanted to win, he had a will to win and it makes for a great fight. And Brian is going to be the same way, so obviously it is going to be a great fight
RC: It's obvious the two of you get along outside of the ring….
Brian Minto: (Cutting in) Ooh yea, there was some stuff put out on the internet, but that wasn't my mouth running, I am not that type of guy to talk that garbage on people. I am a sportsman about it, a businessman. Hey I like everybody. I am easy to get along with and Vinny is too, so there is no animosity towards us. We are just sportsman getting in the ring, I am not going to talk any junk because I don't do that, I just go out and perform
RC: Were you guy's friends prior to your first bout?
Brian Minto: Nah we didn't know each other
Vinny Maddalone: You know you have to respect each other after the fight, you know two guys going in there giving everything like we did in that fight, and you have all the respect for him in the world. We spoke a lot of times afterwards trying to make the rematch and now we got it.
Brian Minto: I mean I am not sure, but the contract states that the fight is contingent on TV, but I would imagine that we are going to get televised.
Vinny Maddalone: I think Joe said it is going to be 100% that we are. I think we are going to be the fight right after (Andre) Ward.
Brian Minto: Yeah because I didn't think that they would put Gabe Brown and Lance Whitaker on.
RC: You guys seem pretty cool with one another now, how do you prepare yourself mentally to take on each other, I only ask that because you guys seem very cool with one another on the line

Vinny Maddalone: Nah not at all, it is like with everybody I fight. In the ring I am a totally different person, and I would think her feels the same. It is just you got a job to do and you gotta get the job done and that's it. Outside of the ring people always tell me they cant believe what kind of person I am outside of the ring, but that's me, that is who I really am. But once I get in the ring I just turn into a different personality, and I can say the same about Brian.
Brian Minto: That's right, if you want to make that next step and make better money you gotta do what you gotta do. I mean friends are friends outside of the ring, you can shake hands and be friends afterwards, but when you are in there it is business man.
RC: Thanks to the both of you; I wish you'll both the best.
Brian Minto: Thanks, and (towards Maddalone) good luck brother
Vinny Maddalone: Thanks and good luck to you too
Send questions and comments to: rayocampbelljr@hotmail.com