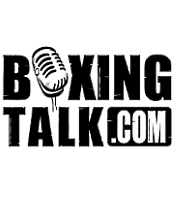 ANTHONY MARTINEZ has agreed to fight local sensation JASON LITZAU in an 8 round feature on the undercard of The Predator's Summer Brawl on August 19, 2004 at the Aldrich Arena in St. Paul, Minnesota.
Before SHOWTIME broadcasts the VANDA/VELARDEZ and DUNNE/VALDEZ bouts nationally, JASON LITZAU from St. Paul, Minnesota will take on ANTHONY MARTINEZ from Nicaragua in an 8 round featherweight attraction.
MARTINEZ is a veteran of 31 fights with a record of 19 wins, 14 losses and 2 draws whose last seven losses were against undefeated fighters. Recently, on March 12, 2004 MARTINEZ went the 10 round distance with the undefeated Junior Lightweight contender DANIEL SEDA.
LITZAU is a familiar figure with local fans and at 21 years old, has a record of 10 wins and 0 losses with all 10 of his wins coming by way of knockout. MARTINEZ will clearly be JASON'S toughest opponent to date.
Showtime will televise the co-features which pit MATT VANDA (31-0) against ARMANDO VELARDEZ (17-3), and Irish Superstar BERNARD DUNNE (13-0, 8 KO's) against ADRIAN VALDEZ (14-2-3, 7 KO's) in ten round bouts.
MARY JO SANDERS (10-0), the daughter of former University of Minnesota and Detroit Lion great CHARLIE SANDERS, defends her IBA World Welterweight Championship against LISA HOLEWYNE (22-12-1) also on the undercard with both CHARLIE SANDERS and IBA President DEAN CHANCE in attendance.
This will be MATT "THE PREDATOR" VANDA's second consecutive fight at the Aldrich Arena, where he electrified the live audience with a second round knockout of Veteran Ron Martinez on June 18th of this year.
As Sugar Ray Leonard said about VANDA "This kid has the whole package; Great skills inside the ring, combined with a true fighter's heart and the willingness to mix it up anywhere at, anytime and with anyone".
BERNARD DUNNE overnight has become a superstar in Ireland, with fans following him around the World to watch him fight. His flamboyant aggressive style of fighting has kept the Irish flags waiving and the fans out of seats throughout his 13 wins as a professional.
This is DUNNE'S first appearance in the Twin Cities and it promises to be an explosive evening headlining with VANDA.
DUNNE's opponent, ADRIAN VALDEZ is another in the long line of rough Mexican contenders who never gets knocked out and rarely losses. If VALDEZ upsets DUNNE, he would be considered a top contender in the featherweight division.
The doors to the show open at 7:00 p.m. with the first bout at 8:00 p.m.
Tickets are reasonably priced at ($125.00-VIP 1ST Row, $100.00 Ringside, $50.00 Floor, $25.00 General Admission). For tickets please contact:
Lance "Lucky Dog" Story at: (651) 237-0153 or (651) 329-7686
Or at the Arena box office on the day of the show.
VANDA is now 25 years of age is ready to step up and fight the top contenders at his weight to ready himself for a shot at the World Title.
Under his new Management and Promotional Team, MATT has been training in the mountains in Paso Robles, California under the tutelage of "Stormin" Norman Wilson, veteran trainer who has handled multiple World Champions in his career.
After winning a controversial decision over SAM GARR on ESPN2 in January 16, 2004, at the Minneapolis Convention Center, VANDA felt it was time for a change and moved his training away from home to devote more time and become more serious about his career. The extra work and improvement was very apparent on June 18, at the Aldrich Arena when "THE PREDATOR" drilled veteran RON MARTINEZ in the second round, throwing punches with tremendous speed and power and combinations that long time VANDA followers had not seen before.
"I hope to use this fight to become a mainstay on Showtime, and to springboard myself to a World Title next year".