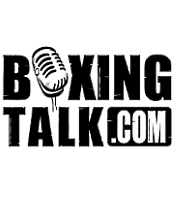 Martin Power, the British Bantamweight titlist, may have come under a fair old bit of stick in recent fights, but he still keeps racking up the wins. The undefeated St. Pancras boxer-puncher may have struggled to title victories over Dale Robinson and Ian Napa, but he was in fine form as he took out Isaac Ward in eight rounds to notch up the second defence of his domestic belt at the York Hall, Bethnal Green on Tuesday 30th. 
Ward, 13-0-2 coming in, may have been rugged and determined, but he was no match for the noticeably improved Power, who had won his previous two fights only via controversial decisions. The 26 year old looked slicker, sharper and much classier in the ring at this London show than in those previous fights, where he was lucky not to be thrown out for a headbutt against quality Robinson, and could only nick a split decision against former flyweight Napa.
This time, instead of looking sluggish and one-dimensional, Power was positive and sharp. A right hand put Ward down in the very first round, and whilst the challenger was not badly hurt, it set the tone for the rest of the fight. Ward gave it a go in the 2nd, but after that last display of defiance, Power took over. Finally, in the 8th round, another right hand had Ward on the proverbial queer street, and referee Ian John Lewis made a timely intervention to notch up Power's first title stoppage win in a 19-0-0 (8) record.
Ward had been brave to the end, having shipped a lot of punishment in the middle rounds...particularly the 7th, in which he was rocked badly and had to hang on to get to the bell to end the round. Lewis would have been quite within his rights to stop the fight at that point, but with a legitimate championship on the line, Ward was allowed one final chance to turn it around.
To his credit, the challenger didn't stop trying, launching hay makers and trying to rough the champion up, but Power was too classy on this night, and showed why he was labelled such a good prospect only a year or so ago before his two subsequent disappointing outings. With this win, though, Power looked back to his best, and a clash with Damaen Kelly, the Northern Irishman who was robbed for the European crown last month, has suddenly become mouth watering.
The match would certainly settle the dispute of who is Britain's premier bantamweight, and would be a terrific battle between Kelly's magnificent boxing skills and experience, and Power's extra strength and youth. Here's hoping we get the match, especially if Kelly can claim the European belt first as he should have done last month when being outrageously denied the win against Italian Simone Maludrotti.