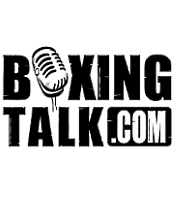 Reports on the Internet suggest that Undisputed super lightweight world boxing champion Ricky "Hitman" Hatton will be making his next defence in the USA on May 13, with four boxers being considered as possible opponents in Vivian Harris, Naoufel Ben Rabah, Juan Lazcano and Lovemore Ndou.  
Team Fenech's "Black Panther" Lovemore Ndou says there is only one obvious choice. If HBO Sports and the fans want to see a truly great fight, Ricky Hatton must fight Lovemore Ndou.  
"Win or lose, I am always in exciting fights," said Ndou. "The fans never go away saying they didn't get their monies worth. Hatton is a very good boxer and he has earned his world championships, but when he faces the 'Black Panther' Lovemore Ndou, I promise he will be getting his first beating."  
Ndou, who is a promotional free agent, gave his thoughts on Harris, Ben Rabah and Lazcano as opponents for Hatton.  
Vivian Harris: "Harris is a former world champion, but he got knocked out by Carlos Maussa, who Ricky Hatton knocked out in his last fight. I think Vivian is overrated. He thinks he can just land a right hand and knock somebody out. That is not going to happen. Hatton is just going to walk through him and will stop him. This fight would be a step backwards for Hatton."   
Naoufel Ben Rabah: "Ben Rabah is the IBF No.1 contender and that is the only reason Hatton is considering him. But nobody in the USA or UK knows him. The kid can't fight and he is not a HBO TV fighter. He hasn't beaten anybody. Hatton would blow him away. It is a mismatch. That fight is not going to help build Ricky Hatton in America."  
Juan Lazcano: "Lazcano is tailor made for Hatton. He is not big enough to handle Ricky Hatton. Juan is really only a lightweight. He beat Ben Tackie recently, but Ben is past his best and lost a shutout to Hatton on points back in 2003. Lazcano won't be causing Hatton or the fans any panic."  
Over the last two years, 34 year-old Ndou has taken three fights at short notice with 140lbs top ten boxers Sharmba Mitchell, Miguel Cotto and Junior Witter in the USA only to lose close twelve round points decisions.  
"I was robbed against Sharmba and I gave Cotto and Witter nightmares and the judges just didn't give me the decision when I only had days to prepare," said Ndou. "These guys were never the same after they fought me. I always give the fans what they want to see, great fights! You never hear other fighters calling out Lovemore Ndou because they know with a proper training camp, I will knock them all out!"  
Trained by three-time world champion & International Boxing Hall of Famer Jeff Fenech and with a record of 41 wins, 8 losses, 1 draw and 27 wins by knockout, the South African born Sydney, Australia resident Ndou is currently rated WBC No.3, IBF No.5 and No.9 by Ring magazine at super lightweight.  
"I am the gatekeeper of the super lightweight division," said Ndou. "Hatton's promoters and the Executives at HBO should have a look at my fights with Mitchell and Cotto. If Ricky Hatton wants to make a statement in the USA on HBO, the simple answer is that he should fight me! Unless of course, he thinks the 'Black Panther' may be too tough for him?"