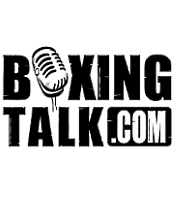 Brian Minto, Mike Marrone and Raymond Biggs Jr return to battle
Duva Boxing is proud to announce that three of Duva Boxing's newest signups and brightest young prospects who will now be fighting under their promotional banner will be putting their impressive skills on display again soon, as heavyweights Brian Minto, and Mike Marrone, as well as welterweight Raymond Biggs Jr. are all scheduled for upcoming appearances.
Legendary trainer/manager Lou Duva says he is very impressed with the trio. "These three kids are the kind of up-and-coming fighters that make me excited again to be in the game. I'm seeing the kinds of things in the gym that I've seen from all our legendary champions. Dedication. Toughness. And a level of natural talent you are either born with or you aren't. And only a very few select boxers are."
Butler, Pennsylvania's Minto (18-0 11KOs), who recently signed a two-year agreement with Duva Boxing, is coming off a thrilling back-and-forth "fight of the year candidate" victory over tough New Yorker Vinny Maddalone. He will be back in action on November 24 in Erie, Pennsylvania in the 8-round main event of a Mike Acri-promoted show.
After his performance versus Maddalone in July, Minto, already the most active young heavyweight contender in the world (he has scored 18 victories in fewer than two years of professional fighting), can now also boast of being one of the world's most electrifying new heavyweights.
"I feel very excited and comfortable about signing with Duva Boxing," he said. "With all of their experience, knowledge and the way they care for their fighters, I know they will be looking out for my best interests. I also know that I'm not going to be treated like an opponent and they will sincerely try to help me achieve my goal of becoming World Heavyweight Champion. I'm also very excited that I will be trained by the combo of Lou Duva and Tommy Brooks. Their record of training World Champions speaks for itself and I hope to become another one under their tutelage."
19-year-old undefeated heavyweight Michael Marrone is a thudding power puncher who has quickly crushed his first five opponents (5-0, 5 KOs). His next appearance is scheduled for November 11 in Washington, DC.
The naturally talented Marrone was just nine years old when he started hanging around the House of Champions Gym in his native Vero Beach, Florida, watching great champions like Evander Holyfield in training.
In March of this year, he ended his outstanding amateur career, where he was ranked number three in the country, and moved into the professional ranks. He is co-managed by Gus Curren and the legendary Lou Duva, and stands 6'3", scaling around 215 pounds.
Marrone's promoter Dino Duva says he is extremely high on the young prodigy. 'michael is the kind of tough, powerful Italian American that fans always seem to love," he said. "I can see him making a steady ascent up the ranks and with his personality and intelligence he'll soon become a worldwide fan favorite."
Speedy, powerful and elusive ring stylist Raymond Biggs Jr. will make just the second pro start of his career, (1-0, 1 KO), on November 18 in New York City, but he already has many in the boxing world talking about his chances of achieving greatness in the ring.
The name of super champion Pernell Whitaker often comes up when comparing Biggs" style to other boxers; however, there is one thing about the 22-year-old Brooklynite that is decidedly different. While Biggs" fluidity and grace may be reminiscent of 'sweet Pea," he also has knockout power in both hands.
With a sparkling amateur resume that includes two NY Golden Gloves and a Wisconsin Golden Gloves championship and a number two national rating, Biggs enters the pro game on a mission to win all the titles and gain as much fame that a young ring prodigy could ever dream of.
Co-managed by Lou Duva and Raymond Biggs Sr., and trained by hall of famer Tommy Brooks, Biggs is quickly making believers of all his high-profile supporters. "I'm very impressed with Raymond," said Brooks. "He has such a beautiful jab and the kid can really crack, especially to the body. I can see him moving up the ladder in boxing very quickly." 
"We"re very proud to be associated with all three of these exciting young prospects," said Duva Boxing chief Dino Duva. 'the three of them help represent the future of big-time boxing. In Brian Minto, we have a warrior with a heart the size of Pennsylvania that will have fans out of their seats no matter which top-ten heavy he ends up beating. And while Marrone and Biggs may not be as far advanced yet, I can see bright futures for both of them. Marrone is a likeable Italian power puncher with unbelievable natural ability and Biggs" I would recommend to every boxing fan that they get a look at this kid while he's on his way up, so you can be the first of your friends to predict the championships and fame he'll surely reach. Lou Duva and the Duva Family have a long history of spotting extraordinary talent and these three gentlemen are welcome additions to our superb stable of fighters."