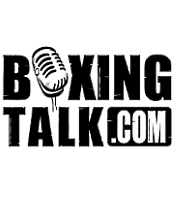 By Antonio Lujan
Holly Holm captured the IBA junior welterweight women's title with a unanimous decision over Teri Blair in Albuquerque, New Mexico on Friday.  All three judges had it for Holm, 99-91 (twice) and 96-94. Holm raised her record to 8-1-1. In the co-main event, Cesar Lopez won a ten-round flyweight bout over Alejandro Moreno. Also, Max Heyman quit on his stool after six rounds against Darrell Woods. Heyman can't seem to make up his mind in which weight division he wants to compete in, which may have cost him this fight, having drained himself to make the middleweight limit. In other action, heavyweight Taurus Sykes stopped Onibo Maxime in the second round, Jeremiah Torres had an easy time with Stevie Marquez while Andrew Marquez lost to Albuquerque's Dale McCarty.
 
Holly Holm  VS  Terry Blair
WIBA Junior Welterweight Women's Title
In round 1 both fighters came off hard throwing a combination of head shot and blow's to the body. Holm maneuvered around the ring and avoiding corners and the ropes. Holm began connecting to the face of Blair and introducing hard body shots to the ribs of Terry Blair. Holm seemed to have had a strategy last night, there were a few instances where she was caught in the corner or even the ropes, Holm hooking her way out and connecting to Blair's face and body.
Rounds 3 and 4 were pretty much the same. Holm started to land more frequently, I've never seen a women fight with that many combination that connect. Blair shaking her head every time she was hit, showing signs of pain. Those punches had to have hurt her. Holm moving around the ring, avoiding staying in one pace dominated these round with no problem at all. From my location I was able to overhear her trainer Michael Winkeljohn talk to her in between rounds. Holm is defiantly a listener. I would say Winkeljohn is a big reason Holm won this fight last night. He kept her focused on winning.
Going in to rounds 5 and 6 Holm connected again and again with combinations to the face and body of Blair. Blair s landed a few power punches to the face and some to the body of Holm, but not having any effect on the Albuquerque fighter. I myself felt this fight was one of the most intense fights of the night. There were more punches thrown this fight than there was in any other. The few times I've seen Holm fight, I can honestly say she is more dominant and quick to the punch. Moving around the ring helped her out a lot. Blair seemed to stick to one place, this could also be cause she tired by the 5th round.
Rounds 7 and 8 included again, more combinations from Holm. This is a girl that loves that combo, Blair shook her head every time she was hit. Instead of shaking your head, maybe she should punch more and avoid getting pounded on. As the rounds came to the last 10 seconds, both fighters slugged it out. This part of the round was very intense. 
Rounds 9 and 10 consisted again with Holm connecting with combos of body blows and face shots. By this time Blair was showing signs of fatigue. As round 10 came to an end, both fighters spent the last 10 seconds slugging for glory.
Scorecards read. 99-91, 99-99 and 96-94 giving Holly Holm a Unanimous Decision win over Terry Blair, making her the new WIBA Welterweight World Champion.
Max Heyman  VS  Darrell Woods
This was somewhat of an intense fight, but more of a disappointment to the Albuquerque crowd. This bout wasn't going to last very long for Max Heyman, as he once again struggled to make the 160 limit, having come in over the weight at the weigh-in Friday.
Going into round 1 Heyman looked focused and dominant against Woods. Heyman beating Woods to the jabs and moving around the ring. Heymen favoring the left jab, connected several times to the face of Woods. Some body shots were thrown at Woods, most didn't connect. Woods returned right back with body shots to the ribs.
Round 2 and 3 were somewhat the same. Heyman connecting to the body and face of Woods. Woods returning right back and cornering Heyman unloading with body blows. Woods seemed to be coming back in this round connecting with jabs and power punching to the body of Heyman. Heyman started to breath a lot harder trying to catch is breath. He began to show signs of tiredness.
Rounds 4 and 5 were a total switch. Woods begin to unload on Heyman. Woods cornering Heyman in the corners and unloading. Heyman finding his way to the ropes would get pounded by Woods, who come this time was picking his shots. Heyman reaching for his ribs a few times seemed to be very tired and would make his way back to his corner slow.
Before round 6 could start, Heyman's corner threw in the towel, ending Heymans night early for him. I think the crowd knew this was coming as in the beginning of round 4 and 5, Heyman started to fight sloppy and move slow.
Heyman might want consider fighting at 168, that seems to be where he could be more effective.
Taurus Sykes  VS Onebo Maxine
Heavyweights
This fight was what the crowd was waiting for all night. 2 rounds of torture and hard punches that could be heard at the craps tables of Isleta Casino Resort.
Going into round one, Sykes was pounding away at Maxime, stunning Maxime every time he connected. Sykes connected several hard body shots to Maxime. At this point we all knew this fight wouldn't go further than 3 rounds. We were all able to see who had the harder punch and who was stronger than the other. Towards the end of the 1st round, Sykes connected a combo of body shots dropping Maxime at his corner, he was up I at a 5 count as the round came to an end. 
Round 2 was Maximes' end. Sykes dominated with combos to the body and face, stunning Maxime every time. At this point we could all see that the fight more thank likely would be called. Sykes connect a strait body shot to the mid section, dropping him once again. Maxime was back up in a 9 count. Sykes connected a hard left dropping Maxime again, as the fight was called. Sykes defeats Maxime by Knockout. 
Cesar Lopez  VS  Alejandro Moreno
Flyweights
This bout for a minor title was scheduled for 10 rounds. These 2 fighters fought to the bitter end resulting in one dominant winner.
Rounds 1 had both Moreno and Lopez studied each other style and looked for openings. Moreno connected a few times with shots to the face while Lopez seemed to be focusing on the body of Moreno. Both fighters connected a few times to the face, but neither fighter was hurt at all by the hits. Rounds 2 and 3 were very much the same. Both fighters concentrated on the body more so than the face. Both Moreno and Lopez were throwing more punches this round. Lopez was beating Moreno to the punch as he connected to the head a lot more, with Lopez keeping his concentration on the body. When those last 10 seconds of each round came, both fighters turned the round into a slugfest.
Going into rounds 4 and 5 included the same. Neither fighter seemed to be tired al all. Moreno came off connecting jabs to the face of Lopez, Lopez bobbing his head back and forth, up and down, making it difficult for Moreno to connect. On the other hand Moreno focused on the head of Lopez.
Rounds 5 through 7 had a lot more combos from both fighters. Lopez connected more than Moreno and Moreno kept his distance. Towards the middle of round 7 the punches began to be less.
Rounds 8 through 10, again, there were less punches thrown. Both fighters began to show signs of fatigue. Some combos were thrown, some were connecting. As round 10 came to an end, both fighters slugged it out in the last 10 seconds of the round.
Scorecard showed 98-92, 98-92 and 98-93 with the winner by unanimous decision Cesar Lopez.
In other action the Marquez brothers, Stevie and Andrew went 0-2 in their fights, as Stevie had a hard time in getting dominated by Jerimiah Torres, while Dale McCary defeated Andrew.