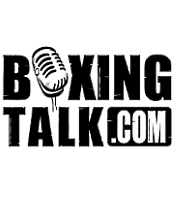 Press Release: Professional boxing returns to Chinook Winds Casino Resort in Lincoln City, Oregon with "Commotion at the Ocean VI" this Saturday.  The night's title fight is a twelve-round regional junior middleweight bout that will pit Tacoma, Washington's Emmett "Laser" Linton (33-3, 15 KOs) against Darrell Woods (22-10, 16 KOs).  Linton is rated #25 in his weight class by Boxingtalk. The second main event match of the evening will be an eight-round middleweight bout between Portland's Reggie Davis (13-2, 6KO's) and Tom Wilt (18-3, 4KO's).
In her first six-round fight, Portlander Molly McConnell (4-0, 1 KO) will take on Terry Blair (5-8-1, 3 KOs). This should be a very exciting match as McConnell and Blair recently faced each other in early April and McConnell won by a very close decision. McConnell was recently nominated for 2004 Harry S. Glickman Oregon Professional Athlete of the Year and received the Women's Boxing Archive Network's 2004 Rookie of the year.
Also on the undercard that night is Marcus Pernell (8-0, 4 KOs) against Sheldon Callum of San Francisco. This Portland boxer's father is the well-known Ray "Lightning" Lampkin. He was the first boxer from Oregon to go professional and ultimately fight for a championship against Roberto Duran in March of 1975. Last year at Commotion at the Ocean V, Pernell recorded a first-round knockout. Also, Bo Marthaller will have a match against West Virginia boxer John Brent.
Tickets range from $35 to $150 and can be purchased through Chinook Winds Box Office at 1-888-MAIN-ACT (624-6228) or TicketsWest, 1-800-992-TIXX (8499). Commotion at the Ocean is for ages 21 and over. For more information, call 1-888-CHINOOK (244-6665) or visit www.chinookwindscasino.com