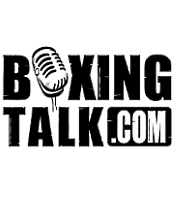 For Leroy Childs it was pros and cons of kickboxing that eventually thrusted him into the world of boxing.  Ever since Childs was, well, a child, he has been interested the combat sports, but with the life expectancy for the participants and the potential for big money fights being far less in kickboxing then in the Sweet Science, Childs made the choice towards the latter.  With 11 pro wins in which 10 have ended by him knocking out his opponent, Childs faces his toughest challenge on April 1st when he puts his undefeated record on the line against the tough Malcolm Tann on a Goossen-Tutor event airing on ShoBox.  BoxingTalk spoke with Childs to get his thoughts on facing his toughest opponent to date, and what fight fans can expect from him in his upcoming bout.
BoxingTalk: Where did you come up with "the Gentleman" as your alias?
Leroy Childs: That is my personality and demeanor. I'm pretty laid back, and pretty much on an even keel…
BT: Kind of like how John Ruiz is "the Quietman"…
LC: Exactly…
BT: That's a little different when most fighters choose more intimidating names like "Assassin" or "Bonecrusher."
LC: My trainer wanted me to come out with the name "Big Daddy," which is all fine and dandy, but it was a little too hillbilly for me…
BT: …plus Riddick Bowe already used that alias.
LC: That's right, he did.
BT: Even though you are known as "the Gentleman" you're record proves otherwise with 10 of your 11 wins coming by way of knockout. However, to be honest, most of your opponents have had losing records. Is Malcolm Tann too big of a step for you right now?
LC: You're right Darren, and this is a big step for me, but this will be a good learning step for me too. I've seen Malcolm fight before for me to fight him will be an honor in itself, and as 27 years old I figure if I'm going to do anything in this fight game, then I have to fight the necessary people. As far as actually fighting him though, I look at it as any two men in the same weight class will be judged by their skill, heart, and mental capacity.
BT: Malcolm does seem to have a slight advantage in…
LC: He's got the height, experience, and skill. If this fight was in Vegas I would have absolutely no chance (laughing).
BT: What advantage do you see yourself having coming into this fight with Tann?
LC: I would have to say curiosity and the fact that no one knows who I am. If you look at my record, it just says that I fought some guys from Missouri, some older cats, and some people who probably won't be contenders in the heavyweight division, but check the record of most of the champions in boxing history, and you will see that most of them started out similarly to how I am.
BT: So you are hoping to use an element of surprise as a strategy to beat Tann?
LC: Yes I am.
BT: What kind of fight are you expecting from Tann on April 1st?
LC: I'm expecting a knockout boxing match. Malcolm is not a Mike Tyson. He's not going to want to come out there and just brawl. He's a real tactical and strategic, but I am the bigger guy at 6'2" 245-pounds, but I will use more of my intelligence then my size.
BT: Do you feel you have what it takes to become champion?
LC: Ever since I've gotten into this boxing thing, all I do is study the champions, the greats, and looked at their demeanor. Boxing is a pretty hard game. The fighting part f it is pretty easy…you're only going to go a certain amount of rounds, but up until that point there is so much you have to be focused on.
BT: What champion of boxing do you have the most similar style to?
LC: Roy Jones Jr. I hope to one day have the grace and agility that he had. I think with my size, that would be a very dangerous combination for the heavyweight division.
BT: Do you feel you need to turn on a switch when you enter the ring in order to go from your laid back demeanor to a fighter who has knocked out most of his opponents?
LC: I believe that even though I'm "the Gentleman" I still am going to do what it takes to get the W." You don't necessarily have to be a mad-dog-killer type fighter to intimidate a fighter who wouldn't really win the fight anyway. I don't have a switch I turn on though. I go into the ring and do my thing, and when the fight is over, I will shake my opponent hand and hopefully we could have a meal together. None of us fighters know any of us for real, so there is nothing we can really have against each other, so it's not just that serious to me. What's most serious to me is getting that "W."
BT: A "W" against Tann would definitely put you on the map as a heavyweight contender…
LC: A win in this fight would be a blessing for me because I would open so many doors to other engagements and deals.
BT: Since not too many people have seen you fight before, what would you like boxing fans to know most about LeRoy Childs?
LC: That every time I step into the ring, I am going to give you 100%. I'm not going to leave anything in there, so there will be no excuses for any type of decision.
BoxingTalk thanks Mr. Childs for taking the time to speak with us. We wish him continued success both in and out of the ring.
Send questions and comments to: fool4rush@aol.com