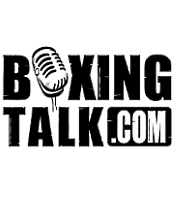 Guyana's bantamweight champion Leon "Hurry Up" Moore (12-0, 11 KOs) is holding strong that one day he might fight the likes of Marco Antonio Barrera or Erik Morales. So hopeful is the young Guyanese that he has relinquished his regional bantamweight title and will now be fighting at 122 pounds. "Finding opponents at 118 is most difficult, besides the competition is not there. This step is just one in my career. I need to move on to bigger thinks, hopefully my hard work and determination will land me a big Barrera or Morales fight or someone of their calibre," said Moore.
Moore has become a big attraction in Guyana. After his second-round KO victory in his last fight against Trinidad's Craig Storm in December, the president of Guyana, Bharrat Jagdeo, who was at ringside, requested to meet with the soft-spoken pugilist to give his personal congratulations.
And the road to stardom seems to be taking shape for Moore. He recently landed a prominent Guyanese businessman as his co-manager and he's scheduled to fight for the a vacant regional 122-pound title on the 19th of this month in Barbados.
When the 'reachy'  fighter is not in the gym hitting away at the bags in preparation for his upcoming bout, he can be seen distributing relief aid to victims of the recent flooding that has affected more than half of the population in his country.