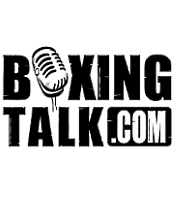 PRESS RELEASE:
Former world champion, Jesse James Leija, of San Antonio, is joining Hidalgo, Texas, Mayor John David Franz, in calling on Winky Wright and his camp to bring his December 10th, HBO televised bout to the Dodge Arena in Texas' Rio Grande Valley. Wright and his promoter, Gary Shaw, are considering an offer from the City of Hidalgo (home of Dodge Arena), along with several other venues for his next bout against an opponent to be named. 
"I'm here to tell Winky, his manager and Gary Shaw, how great the boxing fans are there in the Valley and how deserving they are of hosting a fight like this," said Leija, most noted for his 2-1-1 record against Hall of Famer, Azumah Nelson. 
Leija, who recently hung up the gloves after an illustrious 16 year career, fought before a near capacity crowd at the Dodge Arena in May of 2004.  He claims it was one of his most rewarding bouts.  "Just the enthusiasm of the fans and they way everyone in the (Rio Grande) Valley treated me made it a special place to fight," said Leija.   
Asked if Wright should be concerned about fighting in a smaller market at this point in his career, Leija said "absolutely not."  "I fought in Madison Square Garden, at the biggest casinos in Las Vegas and Atlantic City and the Alamodome in front of 65,000 people," Leija pointed out.  "But there is nothing like going to a place like the Rio Grande Valley where everyone is excited for you to be there.  They really appreciate you and what you are bringing to their town.  No casino is giving them a comp ticket.  They spend their hard earned dollars, which is the biggest of all compliments to a fighter."  
"It's fans like this who drive boxing by buying the pay-per-view events, subscribing to HBO, Showtime and supporting boxing on a local level.  Why shouldn't they have an opportunity to see stars like Winky Wright, Floyd Mayweather and Marco Antonio Barrera, fighting in their towns.  Very few fight fans can afford to fly to Vegas, pay for hotels, high priced tickets and all that.  By only having to pay for a ticket makes it affordable." 
Leija is adamant that boxing's survival could be dependent on taking more boxing events to the fans.  "There are arenas and cities all over the United States that would love to have a Winky Wright or any HBO caliber fight," he continued.  "I understand the economics of putting fights in casinos and major cities, but there has to be a way to take some of these fights to the fans in these cities across the country.  Everyone wants to expand boxing's fan base and this is one of the ways to do it."  
Should Wright and Shaw choose to bring Wright's next bout to this deep South Texas market of just under one million residents, Leija said he would be there waiting with open arms, ready to help make the event a success.  "Anything Winky and Gary needs, I will be there to help them," assured Leija.   
"Mostly, I want them to know that it would be a great experience.  I know because I have fought there recently in the new Dodge Arena.  These fight fans deserve this opportunity and I hope Winky and Gary will give it to them.  Winky will have many opportunities to fight in Las Vegas, but none will be more rewarding than this.  He will walk in a hero and walk out a bigger hero.  The fans there will never forget him bringing the first HBO boxing event to the Valley."