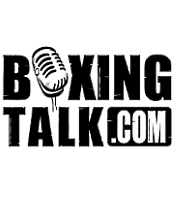 What is the price a fighter pays for a life at the top of his weight division?  For over a decade Leavander Johnson has been a top ten lightweight.  Finally at the age of thirty-five, Johnson finally reached the peak that he was always just short of grasping by winning the IBF Lightweight Championship.  For Johnson, the fourth time was a charm.  The path was never easy for Leavander Johnson as he consistently took on the best lightweights and became the gatekeeper to the division.  Thus winning the IBF Championship was a proud moment for the fallen ex-champion.
It's hard to believe that Johnson's first test came eleven years ago against Sharmba Mitchell for the NABF Lightweight Title.  Johnson knocked out the future junior welterweight champion in the eighth round to win the regional title and a shot at Miguel Angel Gonzalez.  As well as earning a shot at a world title, Johnson showed he was one of the lightweights at that time.  Johnson would fail to bring home the gold in that opportunity, getting knocked out in the eighth.  Johnson would reel off four straight victories and get his second opportunity at a world title against Orzubek Nazarov; unfortunately Johnson's fate would not change in his second opportunity to win a world championship.
Johnson would not give up on his goal to win a world championship and continued his quest.  After taking two years off, Johnson would go 5-1-1 with one no contest before fighting in a title eliminator against Julian Wheeler.  Johnson won the fight via a majority decision and then took on Javier Jauregui for the vacant IBF Title.  Johnson would get knocked out in a hard fought match in the eleventh.  Many thought this would be the last opportunity for Johnson to fight for a world title.
Earlier this year Johnson prepared to take on rising star Julio Diaz for the IBF World Title.  Many felt that despite Diaz's youth, he would make easy work of Johnson.  This was so much the case, Diaz would decide to give up his title and fight Julio Luis Castillo instead thinking a win over the veteran would not do as much for his career.  Diaz's decision opened the door for Johnson to take on former world champion Stefano Zoff in Italy for the vacant title.  Many people considered Johnson the underdog and a stepping stone.  As it would come to pass, Johnson would knockout Zoff in the seventh round to finally bring home a world championship.  It was the brightest moment of Johnson's sixteen year career.
Following his win Johnson was a hot commodity.  Eric Morales tried to challenge him for the title thinking it would be an easy way for him to win a title in a fourth weight class.  The negotiations for a Morales fight broke down.  Nonetheless, the top lightweight contenders wanted a piece of Johnson as his name was being called consistently.  After the Morales talks broke down, Johnson signed to fight Jesus Chavez.  A win over Chavez would put Johnson in place to take on the top names in boxing in and around the lightweight division.  The place all fighters hope to be in as they prepare for life after boxing.
The fight with Chavez was a brutal war.  Neither fighter wanted to give away ground as they slugged it out.  Around the fifth round Chavez's sharp combinations start to take effect on Johnson.  Johnson fought back gamely to attacks that most other fighters would shrivel from.  Johnson would fight back after every brutal punch landed on him as if to say there is no way you're taking what I've worked so hard for.  Punches to the body and head staggered and hurt Johnson, but he kept coming.  After eleven hard rounds and over four hundred punches landed, Johnson could not take anymore and the referee stopped the contest as Chavez landed around forty straight hard shots. 
Although he lost the fight, Johnson proved once again that he was a warrior in the ring.  As Johnson left the ring Chavez celebrated in, he looked to be heartbroken.  After all the years of effort to earn his title he did everything possible to retain it.  Lou Dibella walked by press row stating, "Their boy looked good, but mine looked much better."  Johnson proved he had not only a champion's heart, but a warrior's heart as well.  One word stuck in the mind watching Johnson's slow walk to the back, perseverance.  His career was defined by that very word.  All of the years he put into boxing, the blood and sweat, the hard setbacks and victories endured by Johnson to reach this level, it took everything a man can withstand in order to defeat him. 
Unfortunately, the sad news hit when we all learned of the injuries sustained by Leavander.  Doctor's did not expect him to survive the night; as it would come to pass; the doctors underestimated the perseverance of Johnson.  Leavander was able to hold on for a few more days, much like he was always able to hold on for a few more fights and a few more rounds. 
Many have questioned whether the fight should have taken place, some have questioned referee Tony Weeks not stopping the fight and some have even questioned the sport that Leavander gave his life to.  It's time to put those thoughts to rest as Leavander Johnson was a proud champion who we should celebrate his life and career rather than the petty made up controversies created in the minds of irresponsible journalists. 
From time to time when your memory recalls the boxing warrior, Leavander Johnson, remember he died as we all would like: doing what he loves and as a champion.
Send questions and comments to: presnellcharles@yahoo.com