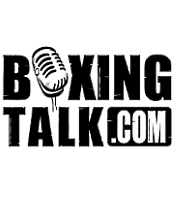 VETERAN Filipino boxing matchmaker Leonil Lazarito revealed that it was not Edmund Velayo who fought and lost in the Pan Asian Boxing Association (PABA) flyweight championship in Bangbuathong, Thailand last week.
Lazarito told Boxingtalk in an interview yesterday that Velayo of Sammy Gello-ani Stable of Mandaue City, Cebu Province, Philippines never fought in Thailand this year.
He said it was Philippine Boxing Federation (PBF) bantamweight champ Edmund Devillerez of Eddie Peregrino Stable of Bohol who challenged and loss via unanimous decision to PABA flyweight boss Denkaosan Kaovichit at Muangmaisombatburi Market in Bangbuathong in Nonthaburi province last November 25.
"Sammy will file a formal protest to clarify this false representation that is detrimental to his fighter's boxing career," said Lazarito.
Lazarito alleged that an unlicensed and no permanent address Filipino matchmaker Bong Obero initiated the shenanigans of Filipino boxers in Thailand.
Last September, Obero sent ex-WBC International minimumweight champ Ernesto Rubillar to fight for WBC International light-flyweight title against Wandee Singwancha in Chumporn, Thailand despite no proper documents from the Games and Amusement Board (GAB).
Rubillar was suspended after GAB found out he fought illegally.
Velayo fought only once in Thailand in his young career. He loss via unanimous decision over 10 rounds in a bid to win the WBC Youth minimumweight belt from Oleydong Sithsamerchai last April 30, 2004.
Lazarito disclosed that "misrepresentation" is rampant Thailand.
Last May, Boxingtalk had discovered Pan-Asian Boxing Association (PABA) welterweight boss Sintung Kietbusaba defeated a certain "Rev Santillan" via unanimous decision last May 31 in Bangkok, Thailand.
But later on, it was discovered that the boxer who fought and lost to Kietbusaba was RP No. 1 junior welterweight Nonoy Gonzales.
In the undercard, another Filipino fighter, Romualdo Mahinay, also used the name of RP-rated super-featherweight Al Deliguer in his decision loss to Fujimi Victorygym.
Send questions and comments to: reydanseco@yahoo.com