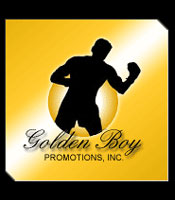 Romero Duno W9 Juan A. Rodriguez... Filipino lightweight "Ruthless" Romero Duno (20-1, 15 KOs) defeated Mexico's Juan Antonio "Mozo" Rodriguez (30-8, 26 KOs) via ninth-round technical split decision on Thursday in Indio, California. Duno won with scores of 85-84 and 86-83, while one judge scored the fight 85-84 for Rodriguez. "The referee asked me if I could see," said Rodriguez. "I said that it was hard for me to see, so they stopped the fight. I didn't have enough time to prepare, but that doesn't affect what happened. After all the head-butts and low blows, I guess the better man won."
Manny Robles III W10 Rigoberto Hermosillo... In the co-feature at the Fantasy Springs Casino, Los Angeles featherweight Manny "Chato" Robles III (18-0, 8 KOs) defeated Rigoberto Hermosillo (11-1-1, 8 KOs) of Mexico via majority decision in a ten-round slugfest. Robles won with scores of 97-92 and 96-93, while one judge scored it 95-94 for Hermosillo. "Rigoberto Hermosillo was a tough opponent," said Manny Robles III. "I take my hat off to him. But I felt I got the victory. I landed harder shots, and I landed more throughout the fight. I was smarter in there than he was."
MORE RESULTS
Genaro "El Conde" Gamez (9-0, 6 KOs) of San Diego, Calif. beat Daniel Evangelista (20-10-2, 16 KOs) of Mexico City, in the first round of an eight-round junior welterweight fight. Gamez won via knockout with time 2:43 of the aforementioned round. Gamez said afterwards, "I feel excited. I got the knockout. We don't usually go for it but we got it. Of course I can still make 135 if there's a championship fight. There were personal things in the past, and that's why I was inactivate. But that's behind me, and I'm coming back stronger."
Carlos "The Solution" Morales (18-4-3, 7 KOs) of Los Angeles, Calif. defeated Pedro Navarrete (30-24-3, 19 KOs) of San Diego, Calif. via knockout in a scheduled eight-round lightweight bout. Morales stopped Navarrete at 2:02 of the fifth round.
Sean "Sugar Rush" Garcia (4-0, 2 KOs) of Victorville, Calif. scored a second-round technical knockout victory against Martin Cardona (26-20, 18 KOs) of Tucson, Arizona in a featherweight battle. The fight was stopped at the end of the aforementioned round after Cardona refused to leave his stool to continue. "This is great. I've been waiting for this moment for a long time," said Sean Garcia. "I'm ready for a promoter to take my career to the next level."
Mexico's Dihul Olguin (14-12-3 9 KOs) defeated Tenochtitlan "T-Dog" Nava (7-2, 1 KOs) of Los Angeles, Calif. via majority decision in a six-round super featherweight fight. Olguin won with scores of 56-58 and 55-59, while one judge scored it a 57-57 draw. Olguin said later, "I won this fight with a broken hand. I'm proud that I could get the win with just one hand."
Kevin Anton (1-0, 1 KOs) of Palmdale, Calif. defeated Lashawn Alcocks (1-6) of Queens, New York via knockout in the second round of a welterweight fight. "It feels amazing to make my pro debut," said Kevin Anton. "It's been a long time coming. We're finally here, and we're going to make some noise. source for all results: golden boy press release